The Great Data Takeout: Facebook, Google etc may be forced to hand over control of your info via an API (for a fee)
Delivery may be slow: US lawmakers, NIST still figuring it all out
Assuming US lawmakers can set aside differences long enough to vote on actual legislation – not at all a foregone conclusion – users of large online communications platforms may be able to look forward better data portability and interoperability between services, eventually.
On Tuesday, a bipartisan trio of US Senators – Mark Warner (D-VA), Josh Hawley (R-MO), and Richard Blumenthal (D-CT) – introduced legislation that requires companies like Google and Facebook to create and maintain open interoperability interfaces (APIs) that allow users, or delegated third-parties, to access their own data and move it about – and charge a reasonable fee to do so.
The bill, called the Augmenting Compatibility and Competition by Enabling Service Switching (ACCESS) Act, applies only to communications platform service providers with over 100 million daily active users in the US.
Part of the rationale for the legislation is to promote competition in markets where one or two players have become too big to be challenged.
"By making it easier for social media users to easily move their data or to continue to communicate with their friends after switching platforms, startups will be able to compete on equal terms with the biggest social media companies," said Senator Warner in a statement.
"And empowering trusted custodial companies to step in on behalf of users to better manage their accounts across different platforms will help balance the playing field between consumers and companies."
The tech industry has already tiptoed in that direction, prodded along by data portability requirements in Europe's General Data Protection Regulation and the California Consumer Privacy Act.
Google and Facebook for years have offered limited data portability, with services like Google's Data Liberation Front (2007) and Takeout (2011), and Facebook's Download Your Information (2010). But these don't work all that well and don't do much to help would-be competitors.
Last year, spurred on by GDPR, Facebook, Google, Microsoft, and Twitter (and later Apple) banded together to announce the Data Transfer Project, which after an initial burst of activity has been plodding along without much to show for it.
In a phone interview with The Register, Charlotte Slaiman, senior policy counsel at advocacy group Public Knowledge, said that the interoperability requirement matters more than data portability.
"Interoperability I think helps competition and helps fight lock-in because it's an ongoing requirement that users can communicate across platforms," Slaiman said, adding that an interoperability requirement promotes competition in a way not addressed by current antitrust law.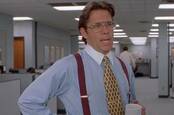 Facebook, Amazon, Apple, Google told: If you could cough up a decade of your internal emails, that'd be great
READ MORE
The actual scope of the bill, in terms of what data and services are covered, isn't yet clear. "Which data is required to be portable or interoperable is a really important part of how this works," said Slaiman, "and the bill leaves the details up to the National Institute of Standards and Technology."
Within 180 days after the passage of the bill, NIST is required to develop and publish the technical standards by which popular classes of communications services – including online messaging, multimedia sharing, and social networking – shall be made interoperable.
In the event a company withholds data, or its data doesn't quite conform with its published spec (undisclosed API changes can be weaponized to thwart competition) the bill also contemplates a dispute resolution process mediated by the Federal Trade Commission, known for inconsequential fines and ineffectual interventions.
All this depends on the bill making its way through Congress and getting signature from the President. Given the stasis afflicting other promising bills, like the Warner-backed prohibition on dark patterns – the Deceptive Experiences To Online Users Reduction (DETOUR) Act, and US election security laws – it might be best not to expect too much. ®