This article is more than 1 year old
US customers kick up class-action stink over Epson's kyboshing of third-party ink
It's a tale as old as time
Epson is facing a class-action suit from disgruntled US punters sick of being told what sort of ink cartridges to put in their machines.
Of course it is a cliché of printers that they send dismal warnings of imminent destruction if owners dare to go with cartridges bought from anywhere but the machine's manufacturer.
But the US case (PDF here) alleges that Epson went further with firmware updates that detected third-party ink in printers and simply disabled them. The suit claims the unofficial cartridges work perfectly well in machines that have not been updated.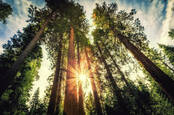 HP CEO: Help us save the world one tree at a time... by printing stuff (with our kit, of course)
READ MORE
It complains that Epson never warned users that installing the firmware would remove their ability to use third-party cartridges.
The case names complainants who own Epson WorkForce WF-3640 All-in-One Printer or an Epson XP-830 Small-in-One® printer.
The complaint quotes from Epson's 2018 annual report, which noted that third-party ink supplies could hit its profits but suggested it would counter this by emphasising the quality of Epson ink, rather than knackering machines that were not using it.
The firmware issued error messages stating that the third-party cartridges were incompatible with the printers, after which the printers no longer worked.
Cheaper alternative ink and toner suppliers have long been a bugbear of the print vendors. HP has done its best to rubbish cloned and remanufactured consumables, highlighting what it claims are security and environmental issues that buyers should consider.
HP has decided to charge more upfront for customers who buy its printer hardware but want to use non-HP branded supplies. Those who commit to using only HP supplies will be able to buy the printer more cheaply.
Epson refused to comment. ®