This article is more than 1 year old
HP scores $176m win in CD-ROM drive price-fix case – after one biz emailed rival with 'Price Fixing' as the subject
Quanta was the last one standing... and now kneeling
HP on Tuesday won a six-year court case against suppliers that it accused of price-fixing, with a jury in Texas awarding $176m to the US computer giant.
Back in October 2013, HP accused no less than seven manufacturers of optical disc drives – Toshiba, Samsung, Sony, NEC, Panasonic, TEAC, and Quanta – of colluding together in order to get the PC box-shifter to pay more than a fair market rate for the equipment.
HP had set up an online bidding platform for suppliers of the optical drives – think CD-ROM, CD-R/RW, Blu-ray, DVD, and similar drives – with the goal of getting a good price for bulk purchases.
But rather than this causing the companies to compete with one another on price, they colluded together, HP alleged in its lawsuit [PDF], to jack up their prices and force the IT titan to pay more for the gear. The case dragged on for years, and as evidence mounted that HP's suspicions were correct, one after another, the suppliers settled for undisclosed amounts.
All except Quanta, which finally went to a jury trial this month. The verdict [PDF]: HP be awarded $176m in damages as a result of Quanta's conspiracy to fix its products' prices.
Based on the evidence, you have to wonder why Quanta didn't also settle. One email from a Quanta employee to rival drive maker Philips had the actual subject line "price fixing." Numerous other emails provided during the discovery process showed the depths of collaboration between companies, with many using the not-exactly-subtle code "price protection" to discuss things.
HP's lawyers walked jurors through numerous emails that discussed ways that the companies could keep their prices high and get around the online bidding process. And it all appeared to work: HP employees were none the wiser to the scheme, telling the court they felt "betrayed" by people that they had long worked with.
Justice served
It was only after the US government's Department of Justice (DoJ) got a tip-off and carried out a probe into suspected price-fixing for such drives that HP decided to dig a little deeper. In 2011, a joint venture between Hitachi and LG admitted in a plea deal with prosecutors that it had engaged in price-fixing over optical disc drives – and that got HP thinking.
The computer giant concluded it was being stiffed, and its subsequent lawsuit complained about "billions of dollars of purchases of optical disk drives at artificially inflated prices over several years."
One of the people found to have conspired in price-fixing in the DoJ's case against Hitachi-LG took the stand in the HP hearings, and specifically fingered Quanta employees as being guilty of the same behavior.
Another key piece of evidence was the phone log of a key Quanta employee who had made no less than 150 phone calls in six months to colleagues in rival companies that were also bidding on HP's optical drive auction site. The jury concluded that Quanta had carried out "knowing and intentional" price fixing.
Hewlett-Packard was pushing for even more money, at one point telling the judge that he could "send a message to foreign suppliers that you better play by the rules when you're doing business in the United States," by tripling the damages – something that is within the judge's power because the jury found the price fixing was intentional.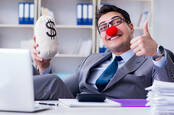 Li-ion battery 'price-fixing' case settled with bonus fury over lawyers pocketing eight-figures
READ MORE
Price-fixing in the electronic component market is rife and has been the subject of numerous lawsuits. HP noted in its own initial complaint that many of its partners "have a history of engaging in anticompetitive conduct, including price-fixing conduct for electronic component parts used in computers that HP manufactured and sold, such as dynamic random access memory ('DRAM'), thin-film transistor liquid-crystal display ('TFTLCD') panels, and cathode ray tubes ('CRT')."
Earlier this year, in July, Japanese hard disk drive manufacturer NHK Spring admitted it had made millions in profit from similar price fixing. From May 2008 to April 2016, NHK Spring conspired with other factories to artificially inflate the prices they charged for suspension assemblies. It paid a $28.5m fine, and agreed to cooperate with investigators on further investigations.
That same month, another price-fixing lawsuit – this time involving lithium-ion batteries – was settled for $113m. Many of the same companies were involved: Samsung, Sony, LG, Hitachi, and NEC. And that's not forgetting the capacitor price-fixing scandal, again featuring Japanese companies including Hitachi and NEC, that was settled for sums ranging from $32m to $120m. ®