This article is more than 1 year old
AMD sees Ryzen PCs sold with its CPUs in Europe as Intel shortages persist
Inside 629k machines, up from 355k last year
AMD is dramatically beefing up its share of PCs sold via distributors in Western Europe as Intel continues to flounder amid protracted production issues that are still limiting availability.
According to official stats from boxcounter Context, 12 per cent of the 5.242 million desktops and notebooks flogged to resellers and retailers in the region had AMD CPUs inside, up from 7 per cent of the 5.077 million shipped a year ago. This equates to more than 629,000 machines, up from 355,000 machines last year.
The gains were most marked on the retail front with 18 per cent of consumer-targeted PCs containing AMD, up 7 per cent. Some 8 per cent of business PCs integrated AMD, up 5 per cent year-on-year.
"Over the past few quarters, Intel chip supply constraints have led to a number of vendors increasing their focus on AMD," said Context. "The two main vendors with commercial AMD portfolios, HP and Lenovo, both posted strong AMD growth in Q3 2019."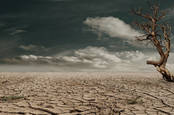 Yay, Intel chip shortages should be over soon! Nope. Strap in, at least another quarter or two to go, say PC execs
READ MORE
The same was true on the consumer side, with HP, Lenovo, Acer and Asus also reporting a "healthy rise" in AMD-based computers.
Intel's supply woes began in earnest last summer, and though they seemed to ease earlier this year, they are biting again. PCs containing Intel fell 3.8 per cent to 4.509 million.
As a result, Intel's share dropped to 86 per cent from 92 per cent: Chipzilla still has a stranglehold on the market and AMD remains the necessary obstacle that prevents competition authorities from taking Intel to task.
Intel has found itself in something of a bind, with the switch to 10nm production processes beset by delays. This means Intel has been forced to prioritise demand, with higher-margin server-grade chips for hyperscale cloud providers and server makers higher on the list and PC makers at the back of the queue, scooping up what they can get.
Availability was forecast to improve from June, and while it eased temporarily, PC makers are again reporting an imbalance between supply and demand.
Lenovo COO Gianfranco Lanci said last week at the Canalys Channels Forum that the global PC market could have grown by 7 to 8 per cent in Q3 rather than the 4 per cent recorded had it not been for Intel constraints. HP's incoming CEO Enrique Lores said he expected the shortages to run for another two quarters, though nobody – aside from Intel – truly knows when things will ease up.
Intel told us last week it has upped 14nm capacity by 25 per cent, "while ramping 10nm production", and said PC demand – fuelled in part by the Windows 10 refresh in corporate customers – outgrew expectations.
Steve Brazier, CEO at Canalys, said that AMD was also winning because it has the edge over Intel in terms of power and performance. ®