This article is more than 1 year old
Republican senators shoot down a triple whammy of proposed election security laws
Who wants to stop Russians from hacking Americans' votes? Not us, thank you
The US Senate on Wednesday blocked a trio of law bills that aimed to make America's elections more secure and transparent.
The Honest Ads Act, spearheaded by Amy Klobuchar (D-MN), who is among those running for president in 2020, would, if passed, force social media networks to reveal the organisations paying for political ads on their platforms.
"The goal of the Honest Ads Act is simple: to ensure that voters know who is paying to influence our political system," Klobuchar said when she introduced the bill. "The bill would put in place the same rules of the road for social media platforms that currently apply to political ads sold on TV, radio, and in print regarding disclaimers and disclosures so that Americans know who is behind the ads they see online."
The bill was introduced in 2017 in response to the thousands of divisive and controversial adverts that were purchased by Russia's Internet Research Agency troll farm. It was reintroduced this year after stalling in the 115th Congress. It was stopped on Tuesday by John Thune (R-SD). While any one senator can introduce a new bill, one objection can be enough to kill the whole thing.
A second law bill that failed to pass through the Senate on Tuesday week was Dick Durbin and Tammy Duckworth (both D-IL) and Klobuchar's Election Security Act, which called for states to use paper ballots to prevent cyberattacks altering tallies in voting databases or otherwise screwing around with polling.
"The Election Security Act, which requires paper ballots and establishes critical cybersecurity standards, is a common-sense approach to upholding the integrity of each American's vote and strengthening our election security," Duckworth said previously.
Again, the Russians are to blame, she opined. The CIA traced a string of hacking attempts against ten US states' voting databases back to Moscow in 2016. Although the Election Security Act was backed by more than 30 senators, including Dianne Feinstein (D-CA) and Elizabeth Warren (D-MA), admittedly out of 100, it was swatted down by John Kennedy (R-LA) this week.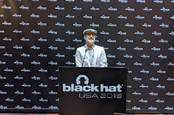 You can easily secure America's e-voting systems tomorrow. Use paper – Bruce Schneier
READ MORE
The third and final blow was made to the Democrats' Securing America's Federal Elections (SAFE) Act. It passed the House in June, but was taken down on Wednesday by Marsha Blackburn (R-TN). The Republican in fact killed off attempts by Senators Mark Warner (D-VA), Ron Wyden (D-OR), and Klobuchar to push through all three election laws again on Wednesday.
SAFE proposed to provide funding for states to update and patch voting systems to reduce the risk of security threats.
"Aging equipment, under-resourced jurisdictions, and interference by foreign entities or non-state actors leaves our systems vulnerable to exploitation that can undermine confidence in election outcomes," House Rep Zoe Lofgren (D-CA), who wrote the House version of the legislation, previously said. "The need is urgent. The time for Congress to act is now. We simply cannot leave state governments to defend themselves against the sophisticated cyber tactics of outside actors."
Blackburn claimed she killed off the proposed laws because they were previously introduced and failed. "You know, it's not a good sign if you're doing the same thing over and over and expecting a different result," Blackburn noted.
And, y'know, they were all written by Democrat senators.
For what it's worth, after facing a growing backlash, Facebook last year introduced a feature on the antisocial network that allows addicts to see who was, in theory, behind a political advert in their newsfeeds. ®