Talk about a killer feature: Home, Home Mini gear replacements promised after fatal update bricks gadgets
Web giant insists 'small number' of voice-controlled gizmos killed by firmware bug
Google has somehow managed to brick some of its own smart Home and Home Mini devices, leaving an unknown number completely unresponsive after an automated update.
Following days of reports that people's voice-controlled devices had suddenly stopped working and nothing could restore them, the internet goliath has finally admitted there is a problem – and tried to downplay it.
"We are aware that a small number of Google Home and Google Home Mini devices are affected by an issue that causes the device to stop working," it said in a statement. "We have a fix that will prevent the issue from happening and will be rolling it out soon. We are replacing affected devices."
That last part is the kicker: if you were unlucky enough to have one of the devices that automatically downloaded and installed Google's flawed software update, your Home or Mini may be no more.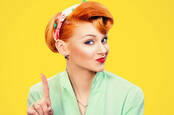 Google: Read my lips. You cannot link up a G Suite account with Nest smart home gizmos
READ MORE
Some users reported that Google initially said it would only replace devices that were still in warranty, but following a growing level of anger, the web giant has promised to replace any bricked device, regardless of when it was purchased.
It's not clear what caused the problem and some users have reported being able to get their device working again by using the time-honored technique of turning it off then on again; others have said resetting the device makes it function again; whereas an unlucky number have said their device is completely unresponsive no matter what.
Google has so far failed to give any details over what went wrong and why, with one staffer simply saying "it has been very difficult for our team to diagnose this issue." But the catastrophic cock-up will only add more fuel to the smart home fire after what many users are reporting there have been a series of flawed attempts to tie products from subsidiary Nest with Google's home systems.
Fleeing the Nest
For months, users have complained about Nest systems not working properly – something that is particularly frustrating given that Nest has long had a reputation for simplicity and reliability. That follows an embarrassing walk-back from the ad-biz in May when it was faced with furious customers after Google announced that it was going to force all current Nest customers to migrate to Google Assistant and require them to set up a Google account with a Gmail address.
Google was forced to concede that Nest customers could continue to run their normal Nest accounts but made it clear that from the end of August any new products or automation would have to go through Google Assistant. Nest users continue to be prodded to migrate to Google's Assistant. It is also, for some reason, still unable to connect G Suite accounts to smart home accounts.
It hard to tell whether Google's system is less robust than Nest's now-legacy system or whether efforts to bridge the migration are causing problems or whether Google is simply doing a terrible coding job - but whichever it is, the end result is the same: unhappy smart home customers. ®