This article is more than 1 year old
Play Huawei... for now: Firm aims Googletastic Honor 9X at young 'uns
Can it run Crysi... we mean, er, Fortnite? Yes, kids
Hands On This morning, at a launch event in Amsterdam, Honor formally unveiled its latest handset: the 9X. Typically, the release of a mid-range handset from an explicitly youth-focused brand wouldn't elicit much attention from these pages, but this is different.
As you undoubtedly know, earlier this year the Trump administration slapped Huawei on an entity list. That salvo in the US-China trade war prevents American tech companies from selling or licensing technology to Huawei, ostensibly over concerns it represents a risk to national security.
Consequently, the Chinese telecoms giant is prohibited from licensing the Google Play version of Android, instead having to make do with the barebones open-source version.
Although it operates with a fair amount of autonomy, Honor is a wholly owned subsidiary of Huawei, and is therefore subject to the US embargo.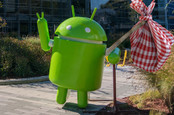 Pushed around and kicked around, always a lonely boy: Run Huawei, Google Play, turns away, from Huawei... turns away
READ MORE
Fortunately for Honor, the 9X was in the works long before US prez Donald Trump lined its parent company up in his Cheetos-flecked crosshairs. Thanks to a miracle of timing, it is able to ship the device with the usual suite of Google apps – which include YouTube, Chrome, Gmail, and the Google Play Store. It's entirely possible that this might be the last such device from Huawei for a very long time.
Hands on with the Honor 9X
I've been using the Honor 9X for about a week now. Huawei seeded this hack with a review unit at a pre-brief event in London earlier this month, where, over a boxload of Krispy Kreme doughnuts, it gushed lyrical about the design of the device.
That's one thing I should mention. Honor is unambiguous about how it's targeting younger users with its devices. While the more expensive mainline Huawei devices – like the P30 Pro – have an understated approach that wouldn't look out of place in any corporate environment, the Honor 9X is far more flash. The rear of the device is textured in a way that, when light hits it at a certain angle, it creates a pattern that resembles the letter X.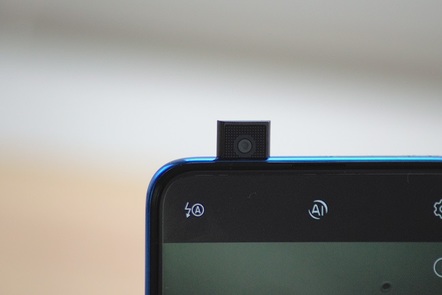 The 16MP front-facing camera pops up
Unfortunately, this is an absolute bastard to capture on camera, so you'll either have to take my word for it or look it up yourself.
The Honor 9X feels comfortable to hold, and has a gently curved back that fits the contours of your hand. The bottom of the phone hides a USB-C port and a 3.5mm headphone jack.
At the rear of the device, there's a physical fingerprint reader. This is a welcome addition, given most in-screen ones are finicky, slow beasts. This sits near the phone's rear-camera constellation, which consists of a 48MP main shooter, plus a 2MP depth-assist camera and an 8MP super-wide lens.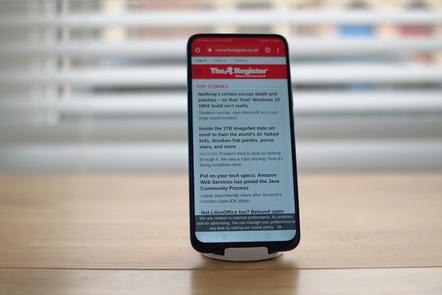 Look, ma, no notch
The screen consists of an unbroken 6.59-inch FHD+ LCD display, with no unsightly notches to be found. That's because the 16MP front-facing camera pops up, much like that found on the Xiaomi Mi 9T Pro.
Software
Those following Honor will know the firm is currently working on its own EMUI spin-off called Magic OS. However, as a company representative confirmed, this is reserved for the higher-end devices, such as the Honor View 20. Therefore, this phone ships with bog-standard EMUI 9.1 running on Android 9.
As mentioned, this comes with the usual smorgasbord of Google apps, as well as a few of Huawei's own design. This includes the Huawei App Gallery, which is the company's own fledgling app marketplace.
EMUI was pretty divisive in its earlier incarnations, but these days it's a lot smoother and more pleasant to use. Animations are slick, and there's very little intrusive "bloat" to complain about.
The Honor 9X comes with GPU Turbo 3.0, which optimises the device's Mali-G51 GPU for more visually and battery-intensive titles, like Fortnite and PUBG Mobile. While this likely cements the phone's street cred, it's a niche feature that won't be of use to the majority of people who prefer games on the big screen.
Camera
The camera on the Honor 9X produces decent shots in challenging lighting environments. Photos are sharp and detailed, and, when unassisted by the device's AI, reproduce colours faithfully.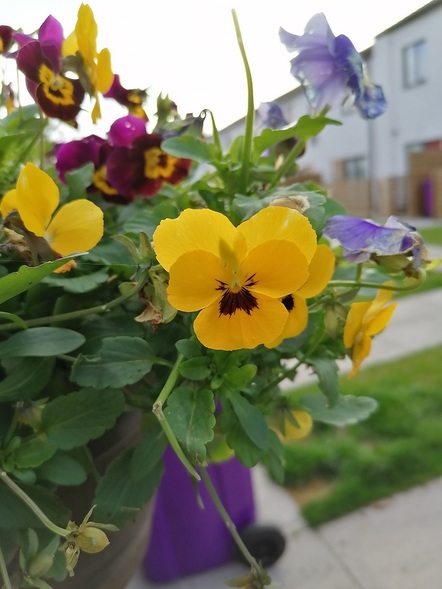 Honor phones use Huawei's Master AI technology within the camera app, which automatically adjusts the settings based on the subject. The version shipping on the 9X is a more pared-down version of what you'd get with the more expensive P30 Pro, but it still does a sterling job.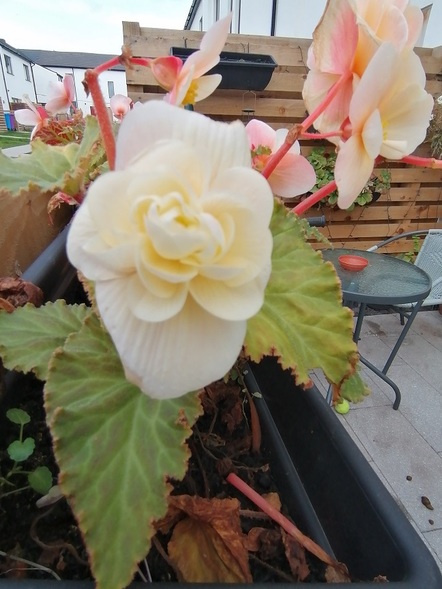 Wide aperture mode
The camera app itself comes with a respectable number of "modes", including one that prioritises aperture in order to capture beautifully bokehed shots. There's also a "Pro" mode that grants you manual control over all the camera's settings.
A fitting swan song?
In my brief time with the Honor 9X (and I want to emphasise that I've only had a week with the device), I've been impressed with what I've seen. It has all the polish you'd expect from a mid-ranger, and though it's not the most conservative-looking device I've ever used, it's still fairly snazzy. I also welcomed the inclusion of USB-C, which isn't always a given with Honor's lower-end devices, as well as the presence of a physical headphone jack.
The device's Kirin 710 chip lacked any obvious slowdown, even when multitasking or viewing multimedia-heavy pages. This is assisted with 6GB of LPDDR4X RAM and 128GB of UFS 2.1 storage.
Honor has yet to announce UK or EU pricing (that'll come in a separate announcement later this afternoon). We know it'll cost 18,900 rubles in Russia. That works out to about $300, €270 in the Eurozone, or £230 in Blighty.
It's not immediately clear if Honor has any other Google Play-enabled devices in the pipeline, or whether it'll still effectively be able to market future devices to younger users given the absence of the biggest Android app store.
For what it's worth, Huawei is ploughing billions into the Huawei App Gallery, in order to create a viable app ecosystem. And for it to succeed, it'll need devices like the Honor 9X: cheap, solid phones aimed at a younger audience who have yet to succumb to vendor lock-in. ®