This article is more than 1 year old
Is that twitch in sales the memory market coming back to life? SK Hynix would like to think so
Revenue up 6% on the quarter ... down 40% on a year ago
South Korean memory chip maker SK Hynix suffered a fall in profits despite a small improvement in sales during its third quarter, which ended 30 September.
Memory sales have been in the doldrums for some time, though Hynix reckons it can see the beginnings of an upturn.
According to figures out today, revenues were ₩6.840 trillion (£4.54bn), up 6 per cent quarter-on-quarter but down 40 per cent on the year, while operating profit amounted to ₩473bn (£315m), down 26 per cent on the last quarter but down 93 per cent from a year ago.
In a call with analysts, CFO Cha Jin-seok said: "Sales grew for both DRAM and NAND driven by signs of demand recovery and slowdown in the price decline."
DRAM sales were up 23 per cent, better than expected, and driven by seasonal demand for mobile phones and data centres. Though prices still fell 16 per cent, this was less than in the previous quarter.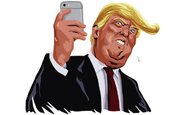 No Huawei: Micron hit by oversupply, US-China trade issues as DRAM sales sliced in half
READ MORE
Inventory levels are returning to normal thanks to "new smartphone launches and increased sourcing by some internet data center customers," and SK Hynix expects demand for servers in the "Greater China region" to continue to recover in the fourth quarter.
Looking into next year, the company expects mobile phone sales to return to growth after a stagnant few quarters. Replacement cycles for 5G phones also should start to increase demand for memory chips next year.
But despite optimism, the company warned that "external uncertainties" like trade disputes could cause sudden change in demand.
SK Hynix is converting part of its Icheon DRAM production fab to CMOS image sensor production and also cutting 2D NAND Flash wafer capacity.
In what appeared to a reference to Huawei's stockpiling of components, SK Hynix said: "Since the customers that are more exposed to the trade issues may be willing to accumulate component inventory preemptively, we will keep executing our production and CapEx plan with a cautious stance." ®