This article is more than 1 year old
We can go our own Huawei! Arm says it can flog chip blueprints to Chinese giant despite US trade embargo
It's yes-way, Huawei for at least another generation
Chip designer Arm says it will be able to continue licensing its blueprints to Huawei five months after it would have had to stop working with the Chinese comms equipment giant.
Softbank-owned Arm – which has offices in the United States, UK, and elsewhere in the world – on Friday confirmed the news to The Register that it would be able to provide current and next-generation processor core designs to Huawei after all, allowing the goliath to churn out Arm-compatible CPUs at its HiSilicon chip fab.
"Arm can provide support to HiSilicon for the ARMv8-A architecture, as well as the next generation of that architecture, following a comprehensive review of both architectures, which have been determined to be of non-US origin," an Arm statement reads.
"Arm has communicated this to the appropriate US government offices, and we continue to be in compliance with the US Commerce Department guidelines, respective to Huawei and its affiliate HiSilicon."
The announcement reverses a decision Arm made in May to suspend its working relationships with Huawei in November when US trade bans were set to take effect.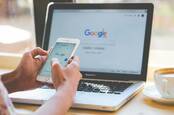 Huawei new smartphone won't be Mate-y with Google apps as trade sanctions kick in
READ MORE
Huawei has found itself the target of massive trade restrictions, when dealing with US companies, as Uncle Sam remains convinced that the vendor's close ties to the Chinese state make the manufacturer a massive espionage and surveillance threat. Huawei has long denied the claims, and no hard evidence has been presented to support the spying allegations.
So where is the "non-US origin" coming from?
Though it is owned by SoftBank in Japan and headquartered in Cambridge in the UK, Arm fell under the US export ban due its attempt to license its semiconductor intellectual property that originated on American soil – at its offices in Austin, Texas, for instance. As the ban applies to products with more than a "de minimis" percentage of IP crafted in the US, to avoid the blockade, Arm would have had to make sure its processor designs for Huawei didn't originate at its US facilities.
In other words, Arm was able to get around the ban by proving the blueprints it was licensing to Huawei didn't come from engineers working away in the US. Arm has offices in the UK, France, India, China, and so on.
Huawei uses Arm's designs for a number of its chips, including its server components and its mobile device line. The decision will allow Huawei to continue to receive the designs and support from Arm, at least until its planned chip push to make its own hardware bears fruit. ®