This article is more than 1 year old
The eagle has handed.... scientists a serious text message bill after flying through Iran, Pakistan
A bird on the band is worth more than your entire research budget
MegaFon, the second largest mobile phone operator in Russia, has offered to pay the messaging charges accrued by a group of cell-strapped eagles after a crowdfunding campaign raised part of the funds.
On Friday, Russia new site RIA Novosti said that several eagles fitted with cellular transmitters for a migration research project run by the Wild Animal Rehabilitation Center in Novosibirsk, Russia, had racked up unexpectedly high SMS fees because they flew into Iran and Pakistan.
In a Telegram post, Elena Schneider, head of the Novosibirsk Wild Animal Rehabilitation Center, explained that one bird in particular, a steppe eagle from the Russian republic of Khakassia, broke the bank by flying into Iran where roaming charges amounted to 49 rubles (~$0.8) per message, far more than the 2 ruble (~$0.03) charge expected. All told, the group ended up owning about 240,000 rubles (~$3,800).
To pay its bill, the animal group launched a crowdfunding campaign that has reportedly collected more than 100,000 rubles (~$1,600). In a post to its VKontakte social media page, the group explains its researchers had anticipated that the birds would be out of cell tower range during their travels, "but assumed that before embarking on a migration, young eagles, making pre-migratory migrations, would certainly get in touch in Kazakhstan or in Russia, and would send all the accumulated messages inexpensively!"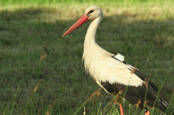 What a flap: SIM swiped from slain stork's GPS tracker used to rack up $2,700 phone bill
READ MORE
That's not what happened however. "Several eagles managed to rush south, passing all the more or less large settlements of the Republic of Kazakhstan and the Russian Federation and began to issue all summer SMS only in Iran!"
The ill-timed data dumps resulted in months of SMS messages going out at exorbitant rates, which quickly depleted the project's budget.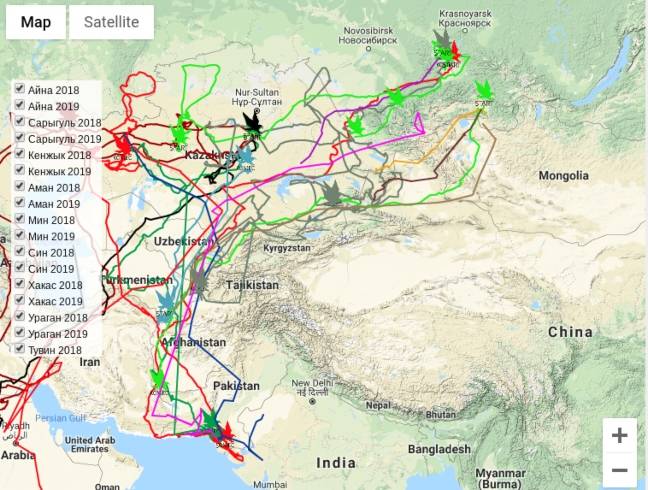 These birds get around
A followup post warns donors to only send money to the designated number because scammers have gotten wind of the funding appeal and posted their own phone numbers to hijack donations.
RIA Novosti said that MegaFon, in addition to paying birds' bill, has also agreed to develop a special rate for avian messaging. ®