This article is more than 1 year old
Remember that competition for non-hoodie hacker pics? Here's their best entries
And we invite you to grab your easel and brush
A competition to produce stock pictures of infosec that does not involve hoodies or waterfalls of 0s and 1s has yielded a mixed bag of images to illustrate the industry's digital doings for the world's consumption.
Open Ideo, an American graphic design biz, ran an event co-sponsored by the Hewlett Foundation aimed at developing new imagery for infosec news. Rather than filling image slots with stereotypical pics of the type you all love to hate, they were hoping to get something a bit more inspiring and uplifting.
A few are good. But some of the published submissions look more like corporate report covers than something we'd elevate to the hallowed homepage of El Reg. Tellingly, only one journalist sat on the six-strong panel of judges.
As we wrote a couple of months ago when it launched, the competition – titled "How might we reimagine a more compelling and relatable visual language for cybersecurity?" – was intended to stimulate visual and pictorial folk into coming up with something to replace pictures of Justin Trudeau outdated stereotypes that are nonetheless firmly entrenched in the news media's collective mind.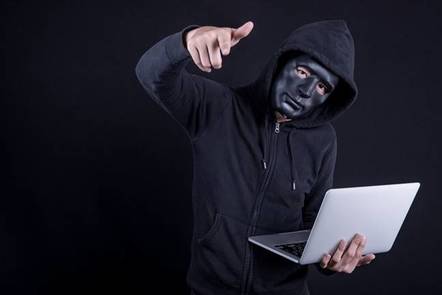 As Open Ideo told us in August, up to 25 shortlisted contributors were to be mentored by an infosec wizard and given $500 each. And five more "non-hoodie artists" were to be given $7,000 each.
Among the five winners was one Abraham Joel Pena Puleo, among whose submissions was an image about... well, have a guess.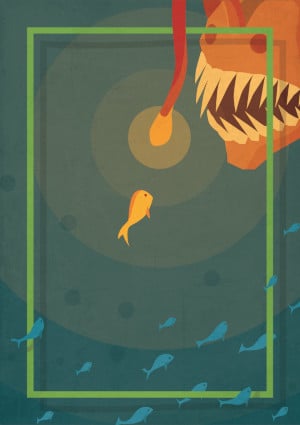 Unfortunately his image is not very useful for news purposes because it's in portrait and not landscape format – but some judicious cropping, as seen on the organiser's own website, might make it pass muster.
Fellow winner Afsal CMK's batch of entries focusing on everyday uses of encryption had one simple and direct image that stuck out to your correspondent: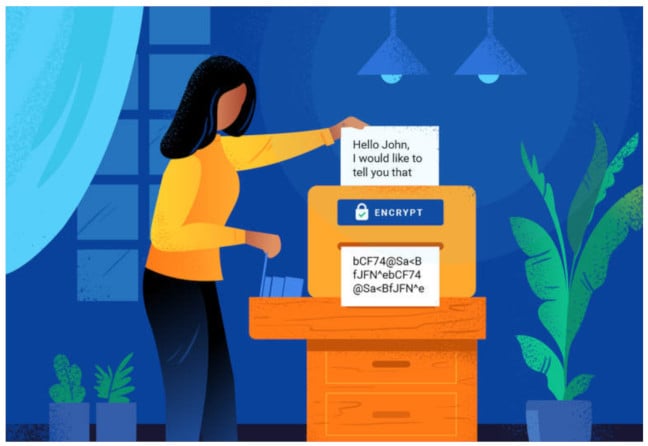 What's going on here? Clear to us, anyway
We at El Reg are fans of shortlisted ex-infosec bod Jason Kravitz's idea, which in his words shows "a series of unlikely or unexpected 'hackers' with a sticker proclaiming that their other computer is your device".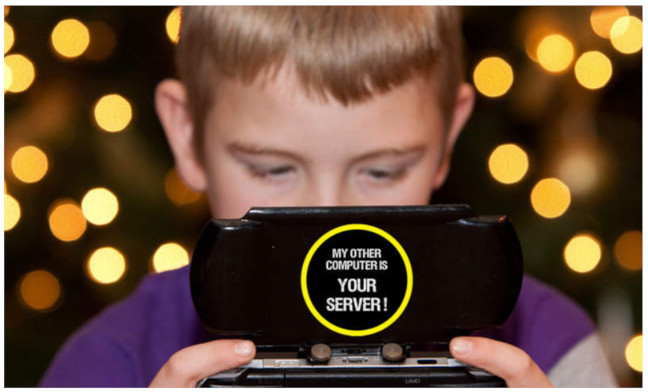 Neat. We like this
Meanwhile, at least some of the entries submitted for what was billed as a competition to find new illustrative images for news organisations, charities and the like to illustrate security concepts seemed distinctly wide of the mark to us: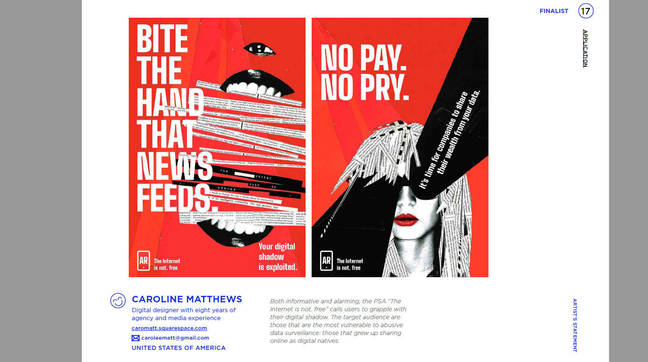 Caroline Matthews' entry. Click to enlarge
And an entry from Mai Arollado looked strangely familiar...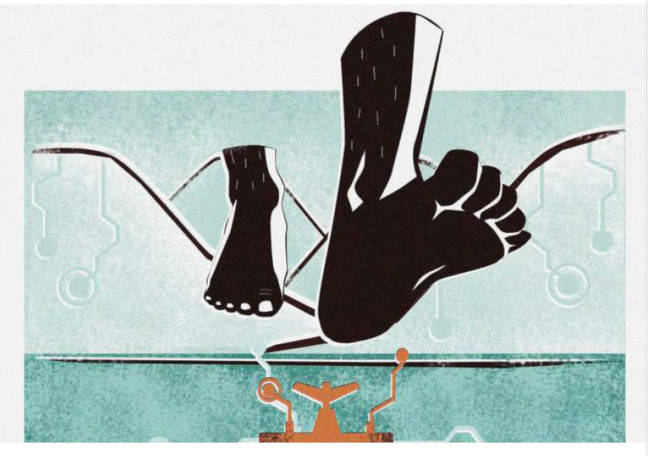 Mai Arollado's entry, depicting giant feet about to tread on a cyber landmine
Giant foot, you say?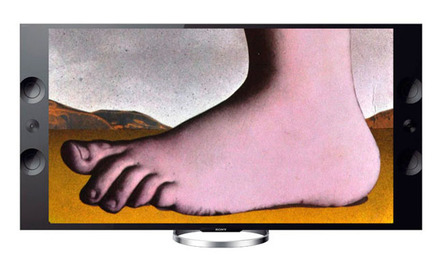 You can read full details of the competition's entrants and see their submissions on the Ideo website.
It seems that infosec is quite a hard concept to illustrate once you look past the hoodie-hacker stereotype. It would be too easy to sit here and poke fun at people who actually had a go at it in good faith, so we throw the obvious challenge open to you, good Reg readers.
What would you devise to illustrate the concept of infosec, given the chance? ®