Stop us if you've heard this one: Aussies probe Google over misleading location stalking claims
The case certainly rings a bell back in Europe
Australia's consumer watchdog is pursuing Google over claims the megacorp has misled people about what data it collects and processes via its mobile operating system, Android.
The case concerns two account settings – "Location History" and "Web and App Activity". The regulator said consumers would assume that turning off "Location History" would mean Google did not track their location. In reality, both settings needed to be switched off to ensure a degree of privacy.
Australian Competition and Consumer Commission (ACCC) chairman Rod Sims said in a statement: "Our case is that consumers would have understood as a result of this conduct that by switching off their 'Location History' setting, Google would stop collecting their location data, plain and simple.
"We allege that Google misled consumers by staying silent about the fact that another setting also had to be switched off."
The case claims that many consumers wanted to stop Google slurping their location at all times but were prevented from doing so by the ad giant's obfuscation.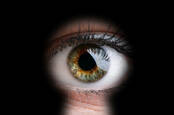 Google risks mega-fine in EU over location 'stalking'
READ MORE
The regulator also alleges that Google, between early 2017 and late 2018, again misled consumers by claiming that if they turned off Location History, they could no longer use Google services like Search and Maps. Users pausing this data collection were warned: "This limits functionality of some Google products over time, such as Google Maps and Google Now."
The case also claims that on-screen messages within settings told users that any location data collected would only be used to aid Google apps, but nonetheless was used for a variety of other unrelated purposes.
ACCC also notes that default settings are for Location History to be turned off while Web and App Activity are switched on.
Financial penalties, declarations and orders forcing Google to issue corrective notices and follow a compliance programme in future, are being sought by thr regulator.
The ACCC recently released the final report of its Digital Platforms inquiry.
This called on the government to strengthen existing privacy and data protection legislation and specifically broaden the definition of personal information to include data such as IP addresses, location data and any other details that can be used to identify an individual. It also wants stronger rules on notification and consent requirements to allow consumers to make informed decisions.
Google told The Register: "We are currently reviewing the details of these allegations. We continue to engage with the ACCC and intend to defend this matter."
The case shares similarities with privacy concerns in Europe under the General Data Protection Regulation (GDPR). As we reported last year, campaigners have pointed out that if turning off Location History doesn't stop Google tracking users' locations, consumers are unable to give informed consent, a core principle of GDPR. A complaint about Android tracking filed by Euro consumer watchdog groups in November last year could see the ad giant liable for a financial penalty of up to 4 per cent of total global turnover. ®