Will someone think of the taxpayer? UK.gov needs to stop burning billions on shoddy procurement, says Reform
The solution: create a regulator with teeth and deeper pockets
An independent watchdog capable of imposing fines should be set up to tackle the billions of pounds wasted by purchasing departments in the UK public sector, according to the Reform think tank.
In a report titled The Price of Poor Procurement (PDF), Reform said between 2016 and 2019, the British government spent an estimated £842bn on external suppliers of goods and services, on everything ranging from new hospital buildings and waste collection services to benefit claimant assessments and IT projects.
During that period there have been 41 official full-ranging investigations, generating an average of one report every two weeks. Reform found the additional costs to the taxpayer identified by these investigations are an estimated £14.3bn, a 20 per cent increase on predicted costs.
The Emergency Services Network was among the largest projects identified, with a potential £3.1bn extra funding required to meet the potential contract extension – a 50 per cent increase on original cost estimates.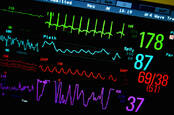 OK, it's fair to say UK's botched Emergency Services Network is an emergency now, right?
READ MORE
The report said the cost of poor procurement and outsourcing raises two key questions for policymakers and interested parties as to how that additional cost be minimised in future, and which projects require heightened independent scrutiny to achieve this.
Reform praised the work of the National Audit Office and Public Accounts Committee, but called for a body with more teeth to impose fines. An independent procurement regulator – the Office for Public Procurement (Ofpro) – could help tackle the wastage, it said.
"Additional funding for the NAO could be provided by Ofpro to cover the costs of the additional investigations, from the fines imposed on suppliers found in breach of procurement legislation. In this case, Ofpro would act as a second-tier investigator, relying upon NAO reports to indicate whether closer scrutiny is necessary and carrying out more detailed audits only when there is some evidence of poor procurement."
Ofpro would cost between £30m and £90m a year, depending on the size of the body, the think tank estimated.
"While the collapse of Carillion in January 2018 has dominated discussions of outsourcing and public procurement ever since, the building company's very-public demise also marked a turning point in the scrutiny of public-private partnerships," said the report.
However, Reform said it does not support the argument that in-house is necessarily more cost-effective.
"It should not matter who provides goods or services if they are of the highest quality and value for money for the commissioner and, ultimately, the taxpayer. Dogmatic beliefs – in either the value of public-sector markets or the benefits of in-house provisions – risk poor policy making, which in turn is detrimental to all citizens whose daily lives are impacted by state services."
A separate report from the Institute for Government, a charity aimed at improving public sector efficiency, recently found that outsourcing in government has largely worked.
That did not include notable failures, such as the Home Office's 2007 contract with Raytheon to provide digital border services, which was cancelled in 2010.
Margin mugs don't only exist in the public sector, as El Reg revealed last month. ®