Weird Flex but OK: New Samsung laptop lines haul QLED monitor tech squinting into the sun
Two Books, 600 nits – another is first to feature Intel's Lakefield chippery (Soz, Microsoft)
Yesterday, at its developer conference, Samsung announced three new laptops: a pair of notebooks certified by Intel's Project Athena programme, the Galaxy Book Flex and Galaxy Book Ion, as well as a machine that uses Intel's new Lakefield chipsets, the Galaxy Book S.
As the name implies, the Galaxy Book Flex is a 2-in-1 machine designed to work both as a traditional laptop and a tablet. It comes with Samsung's S-Pen stylus, and packs a 10th-generation "Comet Lake" Intel Core CPU alongside Chipzilla's Iris Plus graphics tech. It also boasts a 360° hinge, an aluminium body, and supports biometric logins.
From what we can tell, the Samsung Galaxy Book Ion is aimed at professionals working on tasks that require more computational punch, thereby putting it in the same category as Dell's Precision line of workstations. Samsung says this machine is designed for "demanding multi-threaded workloads" but hasn't really elaborated much on the specs, except to say it's powered by a Comet Lake CPU and is available in 13.3-inch and 15.6-inch models.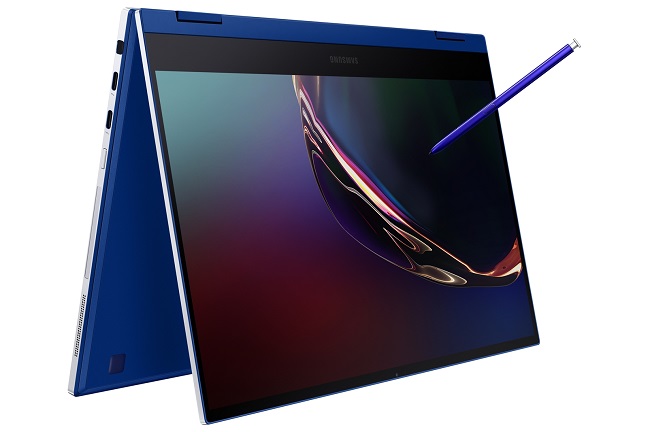 Galaxy Book Flex
The latter, we know, can be configured with an optional Nvidia MX250 graphics card. That's a bit of a surprise given Samsung is hinting towards professional users with this machine. Although the MX250 is fine for a casual bit of gaming, if you're doing any kind of GPU-powered computation, you'll want something a bit beefier.
We also know that both models of the Samsung Galaxy Book Ion come with a healthy smattering of ports, including one Thunderbolt 3 port, two conventional USB-A ports, a full-size HDMI socket, and a microSD slot.
Interestingly, both the Galaxy Book Flex and Ion machines have QLED displays, which is something of a first. Although QLED tech is heavily employed on high-end TVs, until now it has been absent from the world of personal computers.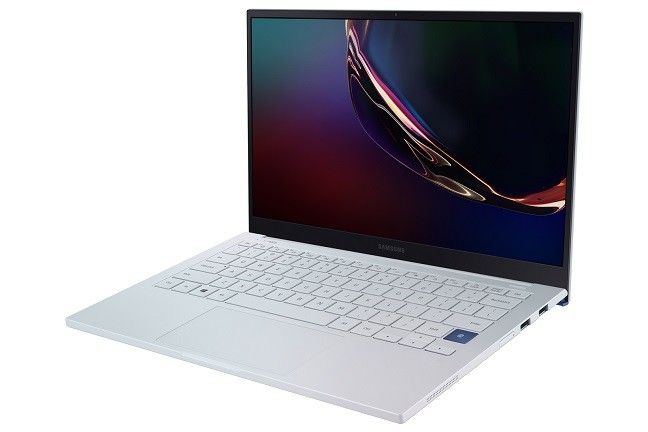 Galaxy Book Ion
The addition of QLED tech is genuinely exciting, especially from the perspective of someone who regularly works outdoors. Samsung says that the displays on these machines can reach a brightness of 600 nits, which will improve its overall visibility in sunny environments. Most conventional laptops, on the other hand, top out at 300 or 350 nits.
And then there's the Samsung Galaxy Book S. The South Korean tech giant announced this machine several months ago. The initial incarnation was fitted with Qualcomm's Snapdragon 8cx compute platform, which is designed to balance the need for decent performance along with a desire for better battery life.
Now it seems the company plans on launching two different models: one running the Snapdragon 8cx, and another with Intel's new Lakefield chipset.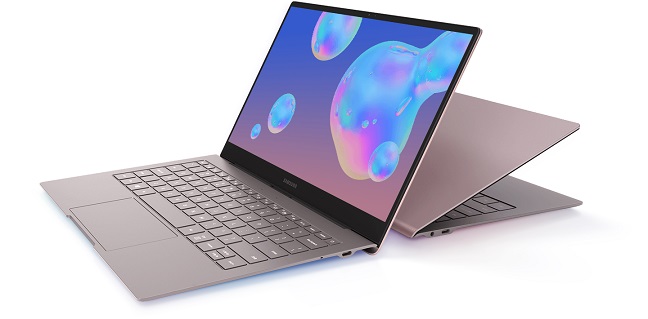 Galaxy Book S
Lakefield is an interesting beast. It's designed to offer better performance in environments where there isn't much space for components to sprawl out, accomplishing this using a technique called Foveros 3D stacking, where components are placed on top of each other. This allows Intel to mix and match different dies (like CPUs, GPUs, and AI accelerators) onto the same package.
Chipzilla's Lakefield silicon was rumoured to debut next year on the Microsoft Surface Neo dual-screen computer. It's possible that, to Redmond's chagrin, Samsung has managed to leapfrog it by several months.
Perhaps the most interesting facet of Samsung's new lineup, however, is the inclusion of Project Athena. With the addition of the Galaxy Book Flex and Galaxy Book Ion, there are 17 Athena-certified laptops to date.
Project Athena is Intel's attempt to hold more sway in the user experience aspect of a computer by establishing basic standards for performance. In order to win Chipzilla's seal of approval, machines will have to deliver at least nine hours of battery life under real-world conditions (like browsing the web over Wi-Fi with a screen set to a brightness of 250 nits), and wake from sleep in under one second.
Project Athena also establishes a baseline for what components can be included. To achieve Athena certification, machines need to pack an i5 or i7 processor, have at least 8GB of dual-channel memory, as well as a 256GB NVMe-based SSD. Machines will also require Thunderbolt 3, Wi-Fi 6 support, an FHD-minimum display, and a backlit keyboard. Intel even dictates the maximum size of the bezels.
These three machines are probably the most interesting laptops we've seen emerge from Samsung in recent years. Both the Galaxy Book Flex and Galaxy Book Ion will go on sale in December, with pricing yet to be announced. There's no word on when the Lakefield-powered Galaxy Book S will land. ®