Profits dip at BT while troubled biz steams ahead with restructuring
All divisions flat or down as firm tries to up its fibre plans
Higher spectrum fees and content costs were blamed by BT for a wobbly bottom line at the half-way stage of its financial year.
Profits before tax for the six months ended 29 September were broadly flat at £1.33bn, compared with the same period last year. Earnings before interest, tax, depreciation and amortisation, meanwhile, fell 3 per cent to £3.9bn.
BT said this was due to "increased spectrum fees, content costs and investment to improve competitive positioning partly offset by cost savings from transformation programmes."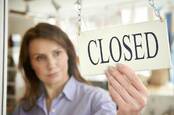 BT to axe 90% of its UK real estate, retain circa 30 sites
READ MORE
Revenue came in at £11.413bn, down 2 per cent, "mainly reflecting the impact of regulation, declines in legacy products, and strategically reducing low margin business."
BT is in the process of major restructuring. The company is axing 13,000 jobs from its 100,000 workforce in a bid to save £1.5bn over three years and closing about 90 per cent of its offices across the UK.
In July it flogged off its historic central London headquarters for £210m to raise some filfthy lucre. Restructuring costs were £144m for the half-year.
Philip Jansen, chief exec, played up the company's investments in a statement: "We've accelerated our 5G and FTTP [fibre-to-the-premise] rollouts, introduced an enhanced range of product and service initiatives for both consumer and business segments, and announced price and technology commitments to deliver fair, predictable and competitive pricing for customers."
He said Openreach is "significantly accelerating its pace of FTTP build and is now passing a home or business every 26 seconds. Openreach announced a further 29 locations in its build plan to reach 4m premises by March 2021."
Openreach remains on target to pass 15 million premises by the mid-2020s, said BT. However, Ofcom has criticised this figure as "not a firm commitment".
Since the government promised £5bn for rural broadband, BT has been keen to demonstrate it can reach full fibre in 13 rural locations using a range of new technologies.
Revenue at the Openreach division remained flat for the first half of the year at £2.54bn, with EBITDA down 4 per cent to £1.417bn.
Martin Courtney, analyst at TechMarketView, noted that while revenue fell for BT's Enterprise segment, down 5 per cent year on year to £3.05bn, as well as its Global arm, which serves multinationals in 180 countries and was down 6 per cent to £2.1bn, the contraction was less severe than in previous years. "What may worry the telco more is that its consumer revenue – so long the part of the business that offset its enterprise declines – was also flat [at £5.2bn]."
He said that while the results don't appear to confirm or disprove that any rapid progress is being made, the numbers could signal "a corner has been turned while recent big money deals with the Spanish government, the Greater Manchester Police and Schindler suggest a return to growth for BT's enterprise divisions may not be far away either." ®