Top American watchdog refuses to release infamous 2012 dossier into Google's anti-competitive behavior
FTC tells Senator staff reports are confidential
The Federal Trade Commission (FTC) has refused to release an infamous report into Google's anti-competitive behavior, claiming that staff reports are exempt from America's Freedom of Information Act.
"Unfortunately, we are not able to honor your request," FTC chair Joe Simons wrote to Senator Josh Hawley (R-MO) this week following Hawley's request last month for the full report to be released in the public interest.
"I understand your desire for transparency," the letter continued, before refusing to release the report because it is a staff report and they are "deliberative, pre-decisional, and an integral part of the FTC's decision-making process," and hence outside the scope of FOIA legislation.
It is worth noting that Hawley's letter did not invoke FOIA laws but instead specifically noted that "the FTC has the power to 'make public' information it has obtained from an investigation if that information is 'in the public interest'."
Hawley is a new senator and has made challenging tech companies a persistent theme of his first term in office, pushing legislation on a range of issues from data tracking, social media bias, tech giants' political influence, and online privacy.
He argued in his letter asking for the release of the FTC's report into Google, which was sent to all its commissioners, that "the public has an interest in knowing how one of the largest, most powerful companies in the world has engaged in deception."
Bias
The 2012 report found that Google had caused "real harm" to the search and ads market and, among other things, Google execs had rigged its own search results to favor its own services and products over competitors. The report even cited internal Google documents in which execs at the tech giant seemingly admitted that they had written code to "bias ourselves."
Despite those findings, and an FTC staff recommendation that the regulator bring a lawsuit against Google, the report was not acted on and its contents only became known when part of it was accidentally released in a record request three years later in 2015.
Several months after the report was provided internally, the FTC's commissioners voted unanimously not to follow their staff's recommendation and ended the investigation after Google agreed to make some voluntary changes.
That decision, especially in the light of subsequent antitrust findings against Google by the European Union, has long been used as an example of how the closeness between Google and the Obama Administration gave it an unhealthy degree of influence. It has also been used as an example of how the US government failed to act soon enough in limiting the impact and influence of tech giants: something that many Congressmen and state attorneys general are now looking into.
Nothing to see here, move along
At the time, FTC chair Jon Leibowitz argued [PDF] that Google's voluntary action "delivers more relief for American consumers faster than any other option available to the Commission, and protects competition and consumers in a number of crucial markets central to the daily lives of hundreds of millions of American consumers and businesses."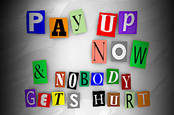 'Don't be so concerned with your image'... US prosecutor lets rip on Uber for hack cover-up as pair plead guilty
READ MORE
He also outlined the scope of the investigation, saying that FTC staff "received over nine million pages of documents from Google and other parties, interviewed numerous industry participants, and took sworn testimony of key Google executives."
But while half the report is now available thanks to its accidental disclosure, the other half is not and many suspect that it contains damning, and so far unreported evidence,of Google misbehavior.
The FTC is not keen to be drawn into growing anger around tech giants' behavior, especially since, in its eyes, it has already reviewed and dealt with the situation it faced in 2012. But the report and the FTC's subsequent action - or inaction - continues to be used as an example of how inadequate the current regulatory regime is at keeping large corporations in check.
Even though the FTC has refused to release the report there remains a strong public interest case in forcing the regulator to do so, although that would now have to be done through the courts as the FTC has formally refused to release it.
We have asked Senator Hawley's office if he considers the matter closed or if he will continue to pursue the report's release and will update this story if and when it gets back. ®