Microsoft sees sense, will give Office 365 admins veto rights on self-service Power tools
Power to the people... in charge of IT – phew!
Microsoft has done an about-face on its plan to let folks bypass their Office 365 administrators and purchase Power Platform tools willy-nilly for work.
An updated FAQ by the Windows giant announces that, from November 19, Microsoft 365 admins will be able to disable the self-service platform, on a per-app basis, thus preventing coworkers from licensing and installing PowerBI, PowerApps, and Flow unbounded.
The move coincides with a move to delay the launch of the self-service offering.
"Over the past week, we've been listening to customer feedback regarding the rollout of our self-service purchase capabilities for Power Platform products," Microsoft explained on Thursday.
"Based on the feedback, we're making the following changes to our plan: on November 19, we will provide IT admins a way to turn off self-service purchasing on a per product basis via PowerShell. More details will be forthcoming.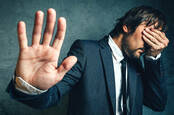 Microsoft explains self-serve Power platform's bypassing of Office 365 admins to cries of 'are you completely insane?'
READ MORE
"To provide more time to prepare for this change, we are updating the launch for self-service purchase capabilities for Power Platform products to start with Power BI on January 14 for all commercial cloud customers."
This comes after Microsoft drew the much-deserved ire of administrators when it announced the plan to make the Power Platform line a help-yourself service for Microsoft 365 subscribers. Intended to make it easier for business customer users to put the business intelligence tools to work, the option was also criticized by IT admins as being anywhere from ill-conceived to "completely insane" in its application.
"As employees become more independent and better versed in technology, we've seen increased demand from both users and organizations to enable users to buy subscriptions on their own," Microsoft said prior to coming to its senses.
"The intent of the self-service purchase option is to enable users to develop their own solutions to unlock productivity and drive business impact, while respecting organizations' data governance and compliance."
Microsoft notes that organizations on government, non-profit, and educational licenses will not be eligible for the self-service option, so admins at those places can relax. ®