US Air Force inks deal with Raytheon on Windows 10 (and other) support for ARSE
Two countries separated by a common language
---
The US Air Force (USAF) has declared it is awarding a contract to Raytheon thanks to its pressing need for "full ARSE compatibility", including Windows 10 support, with equipment designed for maintaining fighter jet missiles.
Raytheon Missile Systems will be the proud beneficiaries of the USAF's latest Advanced Medium Range Air-to-Air Missile Remote Support Equipment (ARSE) contract.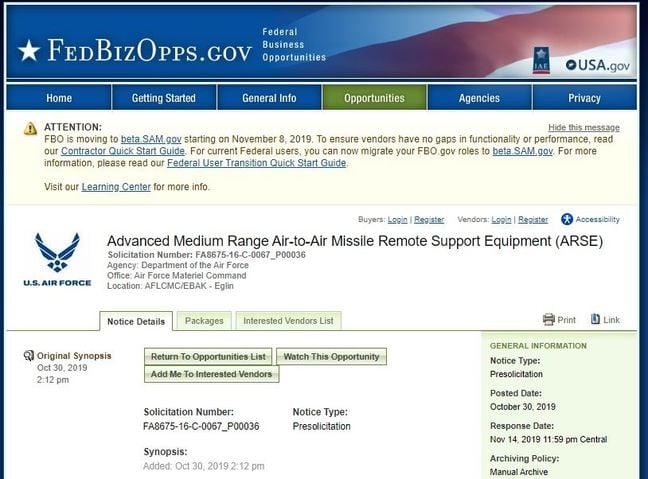 Click to enlarge
A modern air-to-air missile is a reasonably advanced piece of computing hardware and software. Every so often it needs booting and testing to make sure all is well – and that's where ARSE enters the picture.
"The contractor shall integrate the necessary software for full ARSE functionality on Government Furnished Equipment (GFE) ARSE systems, ensure the GFE ARSEs are compliant with Government IA, IT, and security regulations for systems used in classified locations and conduct checkout and validation of GFE ARSE systems for delivery to the government," states the text of the contract notice.
The unfortunate abbrev seems to have crept in through a portmanteau'ing of Advanced Medium Range Air-to-Air Missile, commonly shortened to AMRAAM, and Remote Support Equipment. ARSE. AMRAAM is a family of American-made missiles for fighter jets. Without going into Top Gun levels of geekery, they're used for shooting down other aeroplanes at middling distances.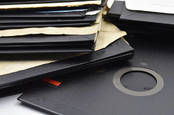 Good news – America's nuke arsenal to swap eight-inch floppy disks for solid-state drives
READ MORE
The UK is buying 200 of them to hang off its F-35B Lightning fighter jets, though there is no news on whether there's an ARSE package coming with the missiles.
When we went on Google and unwisely entered the search term "Raytheon arse", the results contained a number of links to bitch-at-your-former-employer site Glassdoor. ®