Buying a house is a major ordeal. You go from door to door, months zip past and something's never quite right... then you find it, "the one". A five-bedroom home in Pinner, Harrow, northwest London.
"I could see the girls growing up here," your partner utters with tears in their eyes.
Indeed, the listing on Rightmove looks none too shabby on the surface. "This family haven is situated in a family-friendly location just approx. 1.7 miles [2.7km] from Eastcote Station and 1.1 miles [c 1.8km] to Pinner High Street," the description burbles.
The accommodation briefly comprises a bright and spacious entrance hallway with doors leading to all rooms. The dining room enjoys a bay window adding a natural flow of light into the property. To the rear aspect is a reception room which benefits [from] a fire place, wooden floors and access to a conservatory. The warm and welcoming conservatory boasts double French doors opening out onto the large patio area. The stunning kitchen has a range of eye and base level units including integrated appliances, a breakfast bar, tiled flooring, spot lights, double doors leading to the conservatory and Velux windows allowing additional light to flood in.
Notwithstanding the odd use of "briefly" – a buyer would probably prefer the home to be "bright and spacious" on a permanent basis – and inanimate objects "enjoying" things, it's the dream home! Right?
Who are we kidding? This is a Register bootnote – where dreams go to die.
Because not once does the cheerful text acknowledge the sheer number of electrical sockets festooning interior walls of the house. Trypophobes and OCD sufferers should probably look away... now.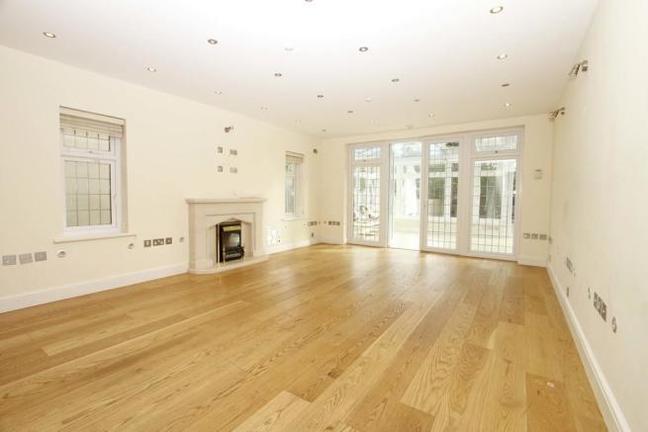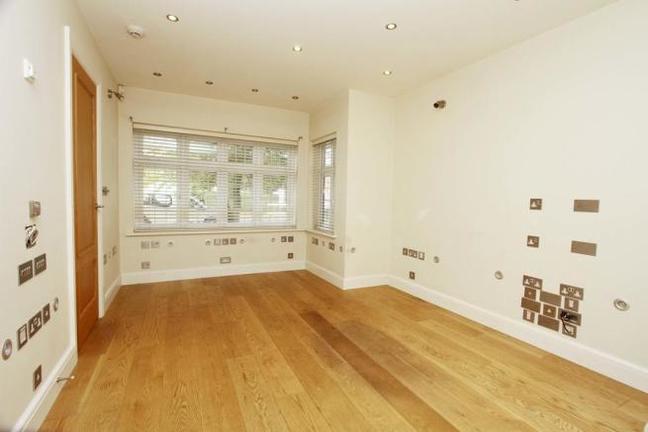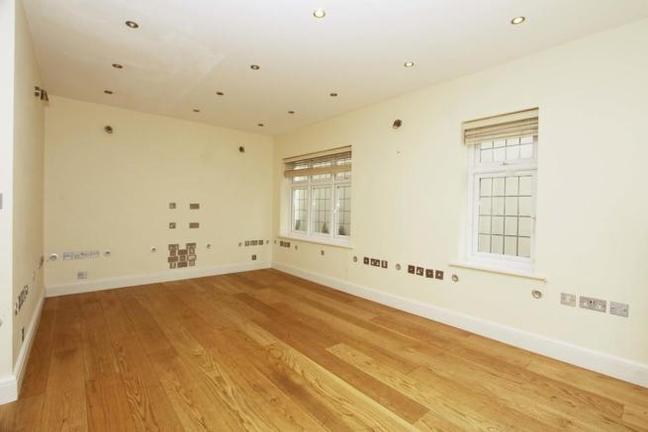 And there's more where that came from.
The bizarre setup – or killer app, depending on how you look at it – along with legions of downlights is probably why the house is on sale at a steal(?) for £1,350,000, a mere fraction of the yearly running cost.
One can't help but wonder how the previous owners were using the property. An intel agency's forward operating base? Illicit bit barn? The BOFH's secret command centre?
Twitter wonks had a few ideas.
"Ideal for indoor botany hobbyists" pic.twitter.com/0MqhOHoiU8

— Henry (@henryhammerbeck) November 1, 2019
Maybe they just wanted to keep their options well and truly open as to where the TV could go.
We asked the good folk at Electrical Safety First for their thoughts on the setup, and they didn't quite know what to make of it.
"One would imagine it would overload the fusebox, although this might be dealt with if the room was on a separate circuit. But if you used all the sockets it would most likely blow the circuit breaker/RCD on that circuit. (Difficult to say, as we don't know what is being plugged in).
"Another thing to consider would be the number of holes in the walls created by putting in all those sockets – this could increase the risk of fire spreading, should one start."
They concluded: "While it might be feasible to have all these sockets, we wouldn't recommend it.
"As to what it is used for – no idea!"
Mercifully, in the bathrooms and kitchen sockets are noticeably absent and money spaffed on rigging the house to explode in the event of a short circuit could have been better spent on the loving hands of a landscaper for the garden.
We're sure Reg readers could think of a way to harness all that raw power. Don't forget to weigh in below – and happy house hunting! ®