This article is more than 1 year old
OneCoin lawyer trial kicks off in NY as cryptocurrency founder remains on the lam
Legal eagle denies criminally laundering hundreds of millions of dollars
The trial of an American lawyer accused of moving hundreds of millions of dollars from a cryptocurrency scheme to offshore accounts kicked off on Monday this week in New York. He denies any wrongdoing.
The hearings are expected to take two to three weeks, and are the first for the three key executives charged for their alleged roles in the OneCoin cryptocurrency caper.
Mark Scott, once a partner at major law firm Locke Lord, was arrested just over a year ago at his beachfront property in Cape Cod, Massachusetts. The FBI accused the 50-year-old of acting as a money launderer for OneCoin, which has taken in an estimated $5bn worldwide, and making many times his salary by moving funds from the scheme.
Prosecutors allege that OneCoin works by getting people to purchase packages of the cryptocurrency with the assurance that at some point it will go live on a public exchange and they will become instant millionaires. But, it is claimed, there is no evidence that OneCoin even possesses the fundamental foundation of a cryptocurrency – a blockchain – and the entire program is a multi-level marketing pyramid, where members receive commissions for recruiting others.
Incredibly, despite the FBI case and widespread global media reports, OneCoin continues to function across the world and its founder – the self-titled "CryptoQueen" Ruja Ignatova – remains at large. A recent BBC podcast probe speculated that she may have had plastic surgery and is living incognito in Europe.
So far, Scott's criminal trial has mostly involved his lawyers trying to get evidence pulled from the case, including recordings of discussions about OneCoin from his phone, and pictures of him alongside a yacht and Ferrari that the Feds say he bought with the proceeds from OneCoin. The judge has refused the requests and admitted them as evidence.
Not me, guv
Scott faces one charge of conspiracy to commit money laundering [PDF] and, as of last month, another charge of conspiracy to commit bank fraud. He has pleaded not guilty and his legal defense is likely to be that, while he did move hundreds of millions of dollars earned through the OneCoin scheme, he wasn't aware that it was a criminal scheme, and had in fact raised several concerns about it.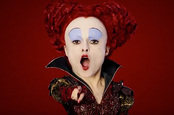 CryptoQueen on the run from Feds, lawsuit after her OneCoin slammed as 'an old-school pyramid scheme on a new-school platform'
READ MORE
In one recent filing, Scott's lawyers accused prosecutors of leaving out parts of his testimony that indicated that he was concerned OneCoin might be a pyramid scheme and that he had been repeatedly assured that nothing illegal was going on. The Feds will seek to persuade the jury that Scott knew full well that the money he was funneling to different bank accounts came from a criminal enterprise.
As well as Scott, Uncle Sam is also prosecuting OneCoin co-founder Sebastian Greenwood who was arrested in Thailand in 2018 and has since been extradited to the US, and Konstantin Ignatov – Ruja Ignatova's brother – who was arrested at Los Angeles international airport in March. He was refused bail, and charged with conspiracy to commit wire fraud.
Meanwhile, Ignatova remains at large after being charged with wire fraud, conspiracy to commit wire fraud, securities fraud, and conspiracy to commit money laundering.
There are also a number of lawsuits from investors who are suing in an effort to claw back their funds. So far though, no word on the enigmatic "CryptoQueen" Ignatova, Bulgarian citizen, who at one point worked for McKinsey. She appears instrumental in persuading many people to hand over what, in some cases, was their life's savings in order to get in on the ground floor of what she claimed would be the next Bitcoin.
Sadly, the OneCoin crypto coins cannot be used on any reputable exchanges and so are essentially worthless. Under pressure to explain ongoing activities, OneCoin operatives stress that people are really buying the "marketing materials" that came with the coin "tokens," rather than the actual cryptocurrency. Those materials comprise little more than information on cryptocurrencies that has been "copied from Wikipedia and other free informational sources," one investor lawsuit states. ®