This article is more than 1 year old
California's Attorney General joins the long list of people who have had it with Facebook
As thousands of internal files leak revealing antisocial biz's pressure on app makers
California's attorney general has gone to court to force Facebook to hand over documents as part of an investigation into the company.
Xavier Becerra filed a "petition to enforce investigative subpoena" with the Superior Court of California in San Francisco on Wednesday morning, arguing that Facebook's response to his subpoenas has been "patently inadequate."
Citing a "lack of cooperation" not just with his office but also the Federal Trade Commission (FTC), Xavier Becerra points out [PDF] that it took Facebook a year to respond to his initial inquiry to produce documents relating to the Cambridge Analytica scandal, where Facebook allowed a third party to access vast amounts of personal information through its systems.
In June, Becerra says he sent a second set of subpoenas following news reports about Facebook's privacy failings and the company's response to them have been "patently deficient." In particular, he says that Facebook "has provided no answers for nineteen interrogatories and produced no new documents in response to six document requests."
Not only that but Facebook flat out refused to "search communications involving senior executives," meaning that it refused to search for relevant information in the emails and other communications of CEO Mark Zuckerberg and COO Sheryl Sandberg, among others.
"Facebook is not just continuing to drag its feet, it is failing to comply with lawfully issued subpoenas and interrogatories," the filing states.
He then notes the numerous investigations into Facebook across the world from "Congress, European, and US regulators at the state and federal level," and cites the recent $5bn agreement that Facebook struck with the FTC over its privacy failings.
Candor, we've heard of it
He quotes one FTC Commissioner as saying with respect to its Facebook inquiry: "Based on the material presented to me, I was very concerned about Facebook's cooperation and candor in its dealings with the Commission and its staff. In my view, there were multiple inconsistencies and deficiencies in Facebook's responses to questions. I questioned whether the company's document productions were truly complete. I believe that Facebook struggled to answer many requests for data, and I ascertained that the company was resistant to providing documents from Zuckerberg's files."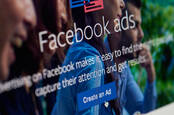 FYI, we're now in the timeline where Facebook decides who is and isn't a politician on its 2bn-plus-person network
READ MORE
The filing comes the same day that 7,000 pages of internal Facebook files were published online. Those documents were obtained and leaked amid a lawsuit between Facebook and a third-party app developer and were labelled as "highly confidential" by the antisocial network.
The main upshot of those files is that they show Facebook used the data it gathered on millions of its users as a business weapon: it provided people's profile information to companies that, for instance, agreed to spend hundreds of thousands of dollars on adverts within Facebook, and it cut off developers that posed a competitive threat to its ever-growing stable of companies and services (or developers that wouldn't pay up, or were just too sketchy for the internet giant.) This confirms earlier reporting.
CEO Zuckerberg also continues to avoid visiting London, or anywhere in the UK, out of fear he will be arrested for repeatedly failing to comply with a request by Parliament to answer questions about Facebook's actions, as revealed in the tranche of documents. ®