This article is more than 1 year old
Open wide, very wide: Xerox considers buying HP. Yes, the HP that is more than three times its market cap
Reports indicate faded ink tech heavyweights mull arm linkage
Updated Xerox is reportedly mulling a daring multibillion-dollar bid to take over hard-pressed HP Inc – a company that has three times its market capitalisation.
According to the Wall Street Journal, the board at Xerox convened yesterday to consider a combined cash and stock offer. NYSE-listed HP currently has a market cap of $27.27bn, but clearly shareholders will want more than that.
At this stage, there is no certainty that Xerox – which is itself valued at $8.05bn on the NYSE – will launch an opening bid, loquacious folks close to the situation told the paper.
Xerox has been given an informal funding commitment from a major bank, referred to as a "highly confident letter", it is claimed. The company is also anticipating a $2.3bn boost after agreeing to offload its stake in joint ventures with Fujifilm Holdings and the closure of a $1bn-plus lawsuit filed against Xerox by Fujifilm.
It has been a challenging nine months for HP Inc: it has surfed the wave of the Windows 10 PC refresh to remain the second largest shifter of PCs in the world, behind Lenovo, but HP has been hit hard by the growth of cloned or remanufactured print supplies, and by the general downturn in printing.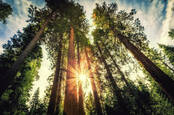 HP CEO: Help us save the world one tree at a time... by printing stuff (with our kit, of course)
READ MORE
CEO Enrique Lores replaced Dion Weisler at the top of HP just days ago. In advance of that, he set out a restructure that includes jettisoning costs by making 9,000 employees redundant, a revamped strategy in print and $5bn worth of share buybacks.
HP has also waved goodbye to a layer of regional management with bosses running EMEA etc. all leaving the organisation, and a new structure set up whereby country heads report directly to a global sales overlord. HPE did something similar in 2017.
Some analysts in Wall Street have got the shakes about HP, fearing that an ending of the PC refresh cycle (two-thirds of HP's revenue) and continued struggles in the print space mean that the company has tough challenges on multiple fronts.
As for Xerox, the buy would propel the combined entity into the print/copier stratosphere as Xerox's strength in the contractual copier space is one that HP has tried to break into, buying Samsung's A3 business to lead its charge.
The Register has asked HP and Xerox to comment. ®
Updated to add
HP says it has indeed received a merger proposal from Xerox, adding in a statement:
As reviewed at HP's most recent Securities Analyst Meeting, we have great confidence in our multi-year strategy and our ability to position the company for continued success in an evolving industry, particularly given the multiple levers available to drive value creation.
Against this backdrop, we have had conversations with Xerox Holdings Corporation from time to time about a potential business combination. We have considered, among other things, what would be required to merit a transaction. Most recently, we received a proposal transmitted yesterday.
We have a record of taking action if there is a better path forward and will continue to act with deliberation, discipline and an eye towards what is in the best interest of all our shareholders.