This article is more than 1 year old
Europe to straggle Japan, China, US and Korea in 5G adoption stakes
Only 18% of mobile users across world will have access to 5G in next 5 years
China will dominate the global 5G market by 2025, along with the US, Japan and Korea, leaving Europe to lag behind, according to a study by global mobile operator data-wranglers at GSMA's Intelligence branch.
As of October 2019, 33 operators across 18 countries had launched commercial 5G mobile services, the fourth annual Global Mobile Trends report revealed today.
To put that in perspective, as the global mobile network operator trade body, the GSMA holds data on "all" of the 1,400+ operators and 1,200+ MVNOs "across 4,400+ networks, 65 groups and 237 countries and territories worldwide" - so there's a long way to go.
Currently, 5G is in the first phase of its implementation – "non-standalone" (NSA) – and is supported by existing LTE (4G) radio and core network infrastructure. Some operators have decided to delay rollout until telco standards bods at 3GPP emit Release 16 – the Standalone (SA) standard – currently slated for June 2020.
Another 77 operators have confirmed an intent to launch 5G, including China, where the fifth generation cellular tech-spec went recently went live.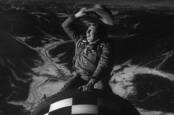 Europe publishes 5G risk assessment; America scrawls 'Huawei' on the side of a nuke and goes for a ride
READ MORE
But by 2025, China will be the single largest 5G market in terms of sheer numbers, with nearly half a billion users. The government has made it a national priority as part of the broader digital transformation of the economy, noted the report.
The US, Japan and South Korea will have the fastest migration to 5G, going from early adoption to lead technology in the next five years.
In Korea, 66 per cent of mobile connections will be 5G by mid-decade, followed by 50 per cent in the US and 49 per cent in Japan.
Meanwhile Europe will lag behind, with an adoption rate of around 30 per cent by 2025 – as operators still look to recoup 4G investments.
Enterprise will be the key driver of new revenue, particularly in manufacturing, power generation and aerospace. The report noted China is ahead of other countries, with widespread industrial sector intent to utilise 5G.
Currently mobile phone usage stands at 5.2 billion individuals worldwide, 67 per cent of the global population. GSMA predicts that by 2025, 18 per cent of users will have 5G.
This would make 5G adoption slower than 4G on a comparable basis, it said.
Remember 4G? Some people still moving to it
In Asia, Latin America and parts of Eastern Europe, average monthly data usage has surpassed 10GB, said the report, which described a "mass migration" of customers to 4G. The authors pointed out that 4G adoption in those areas is now "significantly higher" than that "seen during the US and European wave of 4G take-up during 2011–14". Even now, customers of Three UK "average around 7GB", it added.
Total mobile revenues reached $1.04 trillion in 2018, up 1.4 per cent year-on-year. Following a further pick-up in 2019, growth will slow steadily to around 1 per cent (real terms) growth to 2025.
"The languishing performance of Apple over the last two years reflects a wider malaise in the smartphone market," said the report.
As we've noted on The Reg since early last year, people no longer upgrade handsets every two years. This is chalked up to a combination of carriers pulling back subsidies and general stagnation in smartphone design. Consumers replacement rates now stand at every three to four years rather than once a year.
The report also noted that over the last 10 years, the mobile network model has moved from the networks owning everything to sharing infrastructure amongst themselves, in an effort to take cost out of the business in a low-growth environment.
Earlier this year, Vodafone and O2 announced they would share their 5G radio antennas and joint network sites in an attempt to cut costs and speed up rollout. ®