Intel insists Xeon vs Epyc benchmark fight was fair, amends speed test claims anyway
Chipzilla says it didn't intentionally mislead anyone
---
Intel on Wednesday disputed a news report that Chipzilla had intentionally published misleading benchmarks in a comparison between the Intel Xeon Platinum 9282 and the AMD second-generation Epyc 7742 processors.
The accuser, after, ahem, discussing his concerns with Intel, moderated his criticism somewhat.
On Tuesday, Intel issued a blog post on Medium – rather than its own website, oddly enough – that presented figures indicating its Xeon 9282 chip outperformed AMD's Epyc 7742 in tests.
Later that day, ServeTheHome, a site focusing on reviews of servers, storage, networking and other data-center systems, challenged the validity of Intel's testing.
"We checked Intel's work and found that they presented a number to intentionally mislead would-be buyers as to the company's relative performance versus AMD," wrote Patrick Kennedy, editor-in-chief of STH.
Intel is facing real competition from AMD for the first time in years, a threat made more acute by Intel's past 10nm manufacturing delays and its ongoing inability to fully meet customer demand for processors. So Chipzilla is highly motivated to present its wares in the best light.
In its test (#31), Intel claimed its "56 core Xeon Platinum 9282 ranges from 8 per cent to 84 per cent better performance (31 per cent higher geomean) than AMD's 64 core Rome-based system (7742) on leading real-world HPC workloads across manufacturing, life sciences, financial services and earth sciences."
Kennedy initially said the fight wasn't fair because Intel's benchmarking relies on GROMACS 2019.3, a version of the chemical simulation software that didn't support AMD's latest Epyc architecture, codenamed Rome.
In a followup post, Kennedy said after discussing matters with Intel, he had been told the GROMACS 2019.3 test in fact utilizes AMD's AVX2 vector math engines, giving the Rome chip a fair chance to flex its muscles. And he said that a discrepancy in the threads per core figure for AMD, listed as one, was in fact a typo, according to Intel: two hardware threads were actually used per core.
Intel simultaneously updated its Medium post to clarify that its GROMACS 2019.3 test had the best optimization for both platforms, and that its benchmarks using GROMACS 2019.4 were not appreciably different.
"Intel is committed to always provide fair, transparent, and accurate performance results and would not intentionally mislead," said Steven Collins, Intel Datacenter Performance Director.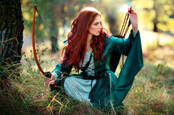 UK govt snubs Intel, seeks second-gen AMD Epyc processors for 28PFLOPS Archer2 supercomputer
READ MORE
Asked whether he accepts Intel's benchmarks as fair, Kennedy told The Register in an email that he's willing to consider it a "reasonable marketing effort" once the company updates its post to reflect concerns he raised. "Not what an independent agency would setup for a fair test," he said, "but probably OK for marketing [after Intel clarifies everything]."
This is not the first time Intel has been challenged to defend the fairness of its benchmarks, which perhaps explains Chipzilla's eagerness to vindicate itself. In 2005, Intel was accused of engineering its compiler to cripple code running on non-Intel x86 hardware. In 2014, Intel settled a lawsuit alleging that the microprocessor maker in the 2000-2002 period relied on misleading benchmark figures to make its Pentium 4 chip appear to be faster than AMD's Athlon.
Though Intel settled [PDF] AMD's unfair competition claim in 2009 (and the FTC's claim in 2010), the two companies continue to spar, as can be seen in this 2016 AMD video criticizing the SYSmark benchmark test.
The Register asked AMD to comment. An AMD spokesperson replied with a link to a webpage containing various Epyc benchmarks. "There are 107 World Records here last I checked," AMD's spokesperson said. ®