BT launches all-singing converged 5G product for... oof... £58 a month
Home broadband, mobile data package part of IP-only move
BT has launched a new 5G mobile and fixed-line home broadband service, dubbed Halo, in a bid to muscle into the converged market.
The service is available from a mere £57.99 per month, although existing 5G customers with BT Plus plans will be automatically upgraded to benefit from Halo.
It is the latest move towards BT's plan for an all-IP network, with plans under way to decommission its copper cables by 2027.
The package includes BT's fastest speeds at home and on the go via its fibre and 5G service, and BT's smart hub with Wi-Fi controls, unlimited mobile, home phone and broadband calls.
Paolo Pescatore, telecoms analyst at PP Foresight, said the service itself isn't a game-changer.
"In essence this is a slightly better offering than the previous BT Plus service. BT must now invest in promoting this new brand, which might confuse the market.
"There is a huge focus on convergence. The market leaders remain Sky and Virgin Media. It is hard to see BT making a dent on the established providers. Let's not forget this new brand is also competing against other BT brands (EE and Plusnet, which also offer fixed-line and mobile services, albeit without the all-singing and dancing features)."
However, he added, Halo could become a key product for future growth.
One bill to rule them all...
Sam Barker, analyst at Juniper, said: "We are seeing the prevalence of subscription models for services increase over the previous few year.
"Most recently we have seen the games market adopt these strategies for premium content, including Google Stadia and Xbox Game Pass. Companies, such as BT, are now looking to bundle their services under a single billing mechanism to make the management of services easier for end users."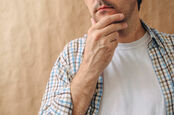 Openreach's cunning plan to 'turbocharge' the post-Brexit economy: Getting everyone on full-fibre broadband by 2025
READ MORE
"One of the key drivers for BT to bundle services is the ability to upsell additional services and subscriptions. From BT's perspective, the development of new services that can be monetised should be a focus to maximise the value proposition of future bundles."
After years of being accused of underinvestment in the broadband market, BT appears to have recently become a born-again full-fibre convert.
The firm is also undergoing a major restructuring and is in the process of axing 13,000 jobs from its 100,000 workforce in a bid to save £1.5bn over three years as well as shuttering about 90 per cent of its offices across the UK. ®