This article is more than 1 year old
All bets are Hoff: DXC exec is standing for Brexit Party in UK General Election
Meet Gordon, a man who knows all about job losses, uncertainty and bankers
Where one Hoff once claimed victory for helping to tear down the iron curtain, the real Hoff – Gordon, an exec at DXC – is seeking to erect new barriers with the EU.
Hoff, of the Gordon variety, moonlights as veep and general manager at DXC's UK financial services sector but he is also working up a sweat by using his spare time to dabble in politics – and is set to stand as a Brexit Party candidate for Worthing West.
He was born in the US and worked in San Francisco as veep for payments and wholesale operations at Bank of America, before he used his sector knowledge to move into the tech world, first with IBM and then HPE – both roles were in sunny Sydney, Australia.
The Worthing Brexit Party website claims Hoff, who landed in Brexit Britain in 2018, has "realised a lifelong dream of living and working in south east England and enjoys living in vibrant seaside cities".
Vibrancy is subjective: for some, the local bowling clubs, the fine art deco pier and the greatest concentration of Stone Age flint mines are enough to pump their 'nads. For others, this might be too racy. Yet others might say the rise and fall in DXC's fortunes over the past year has been quite racy indeed...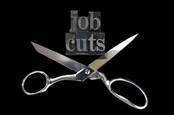 DXC: We axed 10k staff, shut nine data centres, closed 4.6m sq ft of office space... and sales tumbled, funnily enough
READ MORE
Just in case any Reg readers in Worthing are wondering why Hoff has the skills to tackle local issues like crime, maybe poverty, and to help nudge Brexit over the line, wonder no more.
"He has held responsibility for worldwide teams for 30 years, including responsibility for negotiation of multiple billion-pound sized deals. He currently manages £200m in annual turnover and team size of 1,500, within a large corporation," the website assured us. Oh, and he has "business relationships in India and China".
Apparently, Gordon believes that "freedom is the most important idea on Earth; and is Christian in belief and practice".
Additional views held by Hoff are, we are told, a conservative monetary and fiscal policy that includes lower taxes and supporting private industry; laws "made and judged in the UK"; libertarian "social views that value fully funded law enforcement for functions which are within the proper role of government".
He also has a "value and respect for diversity". Which is nice.
Hoff is an Australian citizen so is allowed to "serve Worthing in the UK Parliament" – presuming he's voted in during the upcoming General Election on 12 December, which doesn't seem obvious. Apparently, "UK citizenship is pending". If the shoe were on the other foot, Hoff would not be able to stand for the Parliament of Australia.
"He [Hoff] is pleased to be selected to stand in Worthing as a good fit, and has relocated to Worthing," the Worthing Brexit Party website noted. "You may see him riding his red Vespa." You've been warned, folks. ®