This article is more than 1 year old
Chinese chip giant calls on US tech to help out with Trump tariffs – not a quid pro quo, obviously
Tsinghua Unigroup chairman says American firms could do more to ease trade tensions
One of China's largest chipmakers is calling on corporations in the United States to bring more pressure to bear on President Trump to end his trade row with the Middle Kingdom.
Tsinghua Unigroup chairman Zhao Weiguo said US businesses should "relax and sleep well", and urged them to do more to ease tensions rather than worry about Chinese moves into processor production.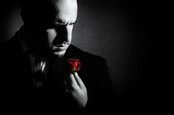 An offer China can't refuse: 'Godfather of Taiwan's DRAM industry' to lead new Tsinghua Unigroup memory unit
READ MORE
"On the one hand, they're earning lots of money here in China, and on the other hand, they're making malicious remarks about China to the US government behind the scenes," Weiguo told a Beijing conference.
"US companies can do better, especially technology giants. Some American companies do well, and some do not."
Rows over microprocessors and memory chips predate Trump's wider anti-China rhetoric. The Japanese government played the "national security" card back in 2017 when Toshiba was looking to flog its memory chip business. The same year, the US stopped a Chinese takeover attempt of Oregon-based chipmaker Lattice Semiconductor.
The latest on the China-US spat seems to be a slight warming of relations. The idea seems to be that a phase-one deal could be signed with a corresponding cut in tariffs on both sides.
But Friday morning Trump muddied the waters again when he denied any such move, saying China wanted to roll back the tariffs but he had not agreed. His comments pushed stocks down.
The Donald is presumably looking for a way to distract attention from impeachment proceedings, for which open hearings start next week.
Tsingua, which recently moved into DRAM production, is majority owned by the Chinese government. ®