What do you get when you allegedly mix Wireshark, a gumshoe child molester, and a court PC? A judge facing hacking charges
Beak denies wrongdoing in baffling malware probe case
---
A judge in the US state of Georgia is facing hacking charges after she allegedly hired private investigators to look into what she believed was a spyware infection on her office computer.
Lawyers for Judge Kathryn Schrader are challenging a September indictment of three counts of computer trespass against herself and three gumshoes she recruited to monitor her work PC.
According to legal publication the Daily Report this week, the charges stem from a February incident in which Schrader allegedly brought in private dick TJ Ward to determine whether or not spyware had been placed on her office computer by Gwinnett County District Attorney Danny Porter. Porter denies the accusation.
Ward, in turn, hired computer consultants Ed Kramer and Frank Karic to examine Schrader's machine, it is claimed. In an effort to root out any potential surveillance-ware on the machine, they installed the open-source packet sniffer Wireshark to inspect Schrader's network connectivity, it is alleged.
State investigators, meanwhile, claimed that what Schrader and her computer forensics team did constituted illegal monitoring of the state court system's network. In particular, the collection of network traffic via Wireshark raised serious legal issues, they said.
Further complicating matters was Kramer's status as a convicted child molester, something that prosecutors believe should have precluded him from having any access to IT systems linked to court records. Kramer, who also co-founded the massive comics'n'nerds jamboree Dragon Con, had been sentenced to 20 years behind bars for child molestation, though he was released after five years for medical reasons.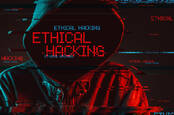 Communication, communication – and politics: Iowa saga of cuffed infosec pros reveals pentest pitfalls
READ MORE
Crucially, in February this year, amid his alleged investigation of Schrader's work PC, he was collared by cops who suspected him of photographing a seven-year-old boy in a doctor's office.
That arrest breached the terms of his release from prison, and when the plod and the district attorney's investigators searched his home, they reportedly found data files from the forensics job in a folder labelled Schrader. That sparked a police probe into Schrader, leading to these computer trespass charges being filed.
Schrader was recused as judge from all of her pending cases back in May while awaiting trial, and in turn, Porter has recused himself from Schrader's case.
All four of the accused were charged and pleaded not guilty to the allegations. Ward and Karic were released on $25,000 bail while Kramer remains in prison. Schrader was released on her own recognizance, and has taken the additional step this week of moving to have her indictment thrown out.
The judge's attorneys argue that even if she had asked the private dicks to do everything as alleged, it was her computer and she was entirely within her rights to have it examined for spyware.
"The indictment does not address how she did not have authority [to] access the computer network," Schrader's attorney was quoted as saying. ®