Are smartphones getting interesting again? For the longest time, handsets occupied the same tedious rectangular form-factor. The sole areas of differentiation were found in the components under the hood.
But then Apple introduced the notch, which, although divisive, forced copycat Android manufacturers to see how much they could shrink their versions. Shortly after, Huawei (followed closely by Samsung) introduced the hole-punch display. And now, as we reach the twilight of 2019, we're beginning to see foldable phones take form.
Then ZTE came along and said "hold my beer." Ladies and gentlemen, meet the Nubia Z20, which is probably the coolest and weirdest phone I've laid hands on in my eight years in this sordid industry we call tech journalism.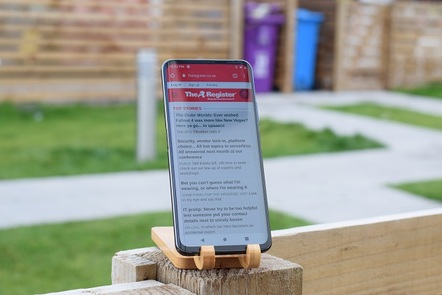 Oh look, same tedious rectangular form-factor – or is it?
At first glance, the Nubia Z20 is a bog-standard phone. But flip it over and you'll see that this handset is hiding a second display below the usual constellation of cameras. And although dual-display phones are nothing new (Russian firm Yotaphone made three, although it collapsed into bankruptcy earlier this year), this is the first time I've come across one that didn't feel like a hastily made gimmick. It's ridiculously slick. There's more polish here than you'd find in a Kiwi shoe polish factory staffed by some lads from Gdansk.
And yes, it's also exceptionally niche, and I'm struggling to find a common use case for the second display. But those concerns trail far behind my overall sense of awe for this phone.
Two screens are better than one
The primary display on the ZTE Nubia Z20 is a curved-glass affair that feels wonderfully smooth. It measures 6.42-inches tall, and has a fairly standard pixel density of 401ppi. It uses a 19.5:9 aspect ratio, and has a resolution of 1,080 x 2,340 pixels. This is a pure, unbroken rectangle of display. No notches here, guv.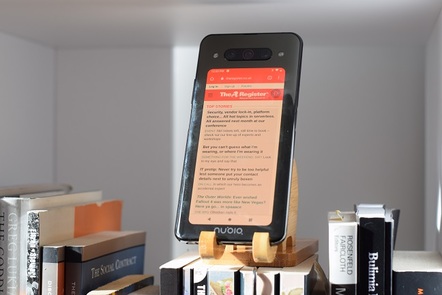 The rear display
But when you press an on-screen button within the phone's Android OS, that aforementioned front-facing display goes blank, and everything switches to a small parcel of screen on the rear of the phone. The coolest thing about the rear display is that, unless it's turned on, you simply won't notice it's there. It blends in perfectly with the rest of the phone, giving it the appearance of a conventional handset. Of course, that stealth comes at a price, namely that it isn't nearly as sharp as the primary screen.
It's smaller, measuring just 5.1-inches in height. Although the main screen is wonderfully bright, measuring 600 nits at max luminosity, the rear display tops out at just 330 nits. It's got a resolution of just 720x1,520. And while this sounds fairly damning on paper (or screen – El Reg is a digital publication after all), the reality is that it's not that big of a deal. You're only likely to use the rear display for just one thing: taking selfies. Aside from that, I genuinely can't think of a routine use case for this feature, cool though it is.
Although I do want to make the point that if you wanted to, you could use the rear display for pretty much everything you use a smartphone for. I've watched YouTube videos on it, and the sufficient refresh rate means there's no perceptible lag or jerkiness.
ZTE should be commended for packing in two displays into the phone without making it onerously thick or heavy. It weighs just 186 grams, which is reasonably light indeed. At its thickest point, the Nubia Z20 is just 9mm.
That said, it would be remiss of me to not mention that the rear display is nothing short of a fingerprint magnet. Unless you're using the included silicon case (which isn't particularly pleasant), your phone will inevitably look like a disgusting, smudgy mess, like a toddler had been using it.
Our canny readers will have also deduced that this phone isn't particularly well suited to cases either. Sure, there's the one included, but it doesn't offer that much protection, guarding mainly against minor scratches. It doesn't offer anywhere near the assurance you'd get with something like an Otterbox or Mous Case. If you're a particularly clumsy person, you might want to give this phone a miss.
While I'm yammering about the form factor, I might as well mention another feature I really appreciate about the Nubia Z20. It comes with not one, but two physical fingerprint readers, each located on the side of the device. This is handy for left-handed users. And, as a further note, they're also really responsive, registering fingerprints in less than a second.
I've got the power
The ZTE Nubia Z20 comes with Qualcomm's top-tier Snapdragon 855+ silicon, which is an incredibly powerful bit of kit. The inclusion of such a high-end platform is genuinely surprising, given (spoiler alert) that the phone retails from £499. The octa-core Snapdragon 855+ packs a primary Kyrio 485 core clocked at 2.96GHz, which lends itself to single-core tasks, plus three additional Kyrio 485 cores clocked at 2.4GHz. Backing these up are four additional low-power Kyrio 485 cores, clocked at 1.7GHz.
The Adreno 640 GPU comes clocked at 700MHz, which is slightly higher than the standard Snapdragon 855. That's not a surprise since the Snapdragon 855+ is tailored for visually intensive tasks, like top-tier Android games such as PUBG Mobile. And, in my experience of shirking from work to pwn some n00b scum, the Nubia Z20 doesn't disappoint in this department.
Punters can pick between 6GB or 8GB of RAM, and 128GB or 256GB of storage. The unit provided to this writer for the purpose of the review came with 8GB of RAM and 128GB of storage.
Backing up this raw horsepower is a 4,000mAh battery. In my experience, this can easily last you two days between charges with moderate usage. If you're not dipping into your pocket every five minutes to check Instagram, you can easily stretch that out longer.
The Nubia Z20 runs Android 9.0 that's lightly skinned with Nubia UI 7. Unlike Huawei's EMUI or OPPO's ColorOS, this is a very conservative affair, to the point where I would barely consider it a skin. The default Android experience is preserved faithfully, with just a few features added, mostly to handle things like the secondary display and the dual fingerprint readers.
Camera play
I was surprised at how well the camera on the ZTE Nubia Z20 performed. For the main shooter, it uses Sony's 48MP IMX586 sensor, which uses pixel-binning technology to combine smaller pixels into a single larger pixel. This produces shots that are fairly akin to what you'd get with a 17MP camera. Augmenting the main sensor is a 12MP wide-angle lens, plus an 8MP telephoto lens.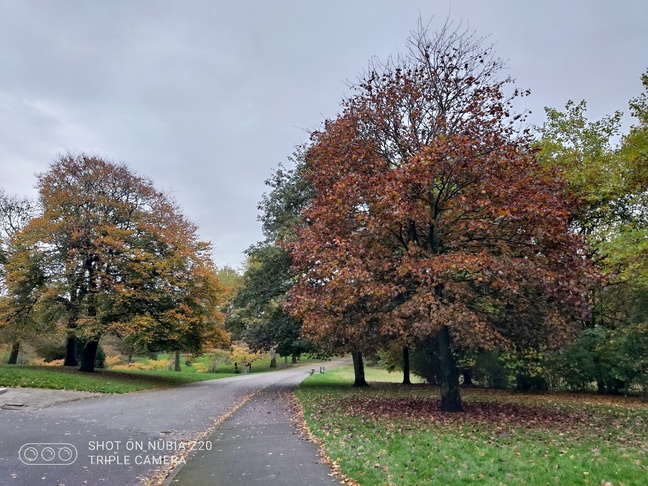 Click to enlarge
The Nubia Z20 produced some excellent shots, with wonderful color representation. Walking around Liverpool's Princes Park on a damp Sunday evening, I was able to take some gorgeous autumnal pictures. You can almost smell the pumpkin spiced lattes. That said, it does struggle with details, and when you zoom in on a subject (like the leaves on a tree) there's a perceptible lack of sharpness.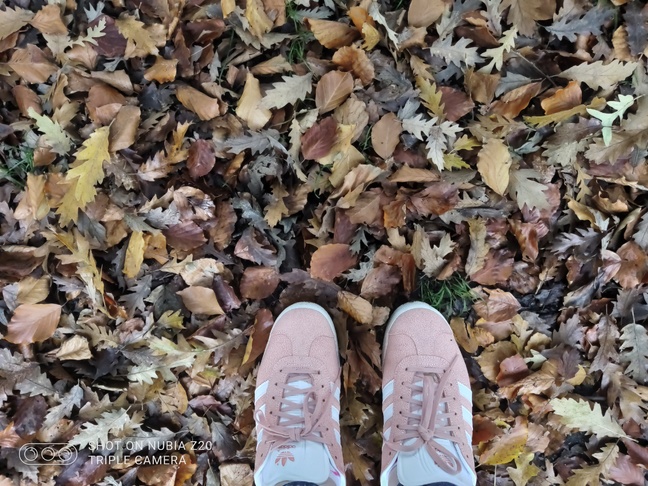 Click to enlarge
The camera app is feature-packed, and comes with a dedicated night mode that's invaluable in low-light scenarios. There's also a pro mode, for those comfortable enough to tweak the aperture and light balance. It also packs some more esoteric features, like one that lets you do light painting, and another for quirky time-lapse shots. One annoyance is that, by default, the phone watermarks each photo. Fortunately you can deactivate this by delving into the settings, but it's still a bit aggravating, especially since you can't remove it from a picture once it's there.
Final thoughts
The ZTE Nubia Z20 is a great phone. Take away the secondary screen, and it's still a great phone. The camera is solid, it's blazing fast, and there are no obvious compromises. On that basis alone, I'd recommend it.
That said, does the secondary screen do more harm than good? I feel like I have to conclude this piece with an argument for its existence, and try though I might, I can't. I have racked my brains and the only raison d'être that's leapt forward is that you can use it to take selfies. And that just ain't a good enough hook. This feature is such a white elephant, I'm scared that a certain Minnesota dentist might kick in my door to hunt it with some flavor of high-powered assault rifle, before grinding the smoking remnants into an erectile dysfunction medicine.
But fuck it. It's £499. You could do worse. ®
Similar topics