Canada's OpenText buys SMB backerupper Carbonite for $1.42bn
Backup a minute, folks
After weeks of acquisition rumours, Canadian enterprise software pusher OpenText bit the bullet yesterday and swallowed cloud backup and storage service vendor Carbonite for a cool $1.42bn.
Carbonite said in a statement that it had received a number of offers and the OpenText deal was "the best way to maximise shareholder value".
The price is $23/share, a 78 per cent premium on Carbonite's stock price on 5 September, when whispers about a deal first began. OpenText will cover the acquisition cost from cash in hand and a revolving credit facility. The transaction is expected to close within 90 days.
CEO Mohamad Ali left Carbonite in July 2019, and is now running IDG, which, like his former firm, is also headquartered in Boston. Chairman Steve Munford then became the interim CEO.
CEO and CTO Mark Barrenechea – who once headed up supercomputer maker Silicon Graphics – said in a canned quote: "This acquisition will further strengthen OpenText as a leader in cloud platforms, complete endpoint security and protection, and will open a new route to connect with customers, through Carbonite's marquee SMB/prosumer channel and products."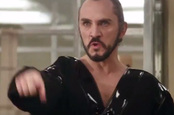 Kneel before Zod! OpenText claims mighty Documentum from Dell
READ MORE
Carbonite was founded in 2005 to provide online backup services to PC and Mac users. It bought online subscription-based photo sharing biz Phanfare (remember them?) in June 2011 and then IPO'd, raising $62.5m, in August that year. In December 2015, the company bought Seagate's EVault business cloud backup operation for a relatively paltry sum of $14m. In February 2018, Carbonite bought cloud backup service Mozy from Dell Technologies for $145m, along with its consumer and business end-points and servers ops for online end-user backup services.
The Boston firm today announced third quarter results (PDF), with revenues of $125.6m, boosted, of course, by the $618.5m acquisition of cybersecurity business Webroot in an all-cash deal in February 2019.
The company lost $14m, compared to $600k profit it made last year. Debt interest rose from $2.9m to $10.8m – Carbonite took out a $550m term loan in March to finance the Webroot acquisition.
OpenText
OpenText, headquartered in Ontario, sells enterprise information management software. It is acquisitive, and bought eDiscovery supplier Catalyst Repository Systems in January for $75m and acquiring information integration supplier Liaison Technologies for $130m in October 2018.
It bought file sync and share supplier Hightail in February 2018, and Guidance Software and Covisint in 2017. Documentum, the Dell EMC content management business, was acquired in September 2016. Earlier that year it bought some customer communication assets of HP.
Analyst Megabuyte noted: "Interestingly, the deal presents OpenText the opportunity to build a foothold in the SME market, a market that the company has typically avoided. As a caveat and while the valuation multiple looks reasonable, this is likely reflective of the cost of successfully integrating Carbonite with Webroot likely still remaining fairly separate." ®