This article is more than 1 year old
20% of UK businesses would rather axe their contractors than deal with IR35 – survey
But firms will be forced to take a more measured response in time, says consultancy
As many as 20 per cent of UK businesses are axing contractors completely in order to ensure they are fully tax compliant ahead of IR35 changes next year, according to a survey.
Recruitment consultancy and IT outsourcer Harvey Nash interviewed 350 businesses employing a significant number of IT contractors. It also found that 83 per cent said IR35 will negatively affect their industry.
From 6 April 2020, it will be the contracting body's responsibility to determine whether the contractor should fall within the scope of the "off-payroll working" rules, IR35.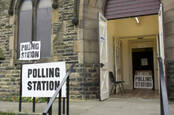 Any promises to extend rights of self-employed might win an election, hint Brit freelancer orgs
READ MORE
Those rules state that a contractor doing the same job as an employee should pay similar income tax and national insurance contributions. The changes came into force in the public sector in 2017.
Harvey Nash also interviewed 1,100 contractors (96 per cent working in IT) about the impact of the changes. Some 17 per cent said they are raising their rates to cover the tax increase, while 60 per cent said they were worried about the changes.
Colin Morley, director at Harvey Nash, said that while a number of businesses might initially take a "reactionary" approach to the changes, once the dust settles many more will be compelled to determine status on a case-by-case basis.
He said a blanket approach of moving contractors onto PAYE could prove too costly for businesses, which will have to factor in additional costs of holiday pay, pensions and sick pay.
A number of contractors may also leave if they are reluctant to go on companies' payroll systems. There is a fear that such a move could land them with a retrospective tax bill as HMRC may view that as an admission that they ought to have been paying higher taxes previously.
"We could see a drain in the UK because of that," Morley added, "but I don't think it will be long before they are putting [a] robust determination process in place."
Major employers including Barclays and GlaxoSmithKline have reportedly already told contractors that they will only employ them as on-payroll workers.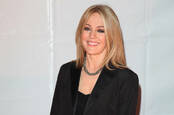 Helen Fospero makes yet another Brit telly presenter to win IR35 case against taxman
READ MORE
"We're seeing it from the banks, they are really worried about HMRC landing on site [and determining contractors as within IR35]," Morley said.
Commenting on the survey, Kate Cottrell, founder of IR35 tax specialists Bauer & Cottrell, said: "Perhaps the most worrying finding is the 50 per cent of businesses that are not prepared.
"Many of these have been waiting for the Budget and the government's response to the draft legislation and publication of the final legislation, which were all expected this month but we are now looking at a General Election, which means the dissolution of Parliament and all the bills (including the Finance Bill) being put on hold."
Dave Chaplin, CEO of contracting authorities ContractorCalculator and IR35 Shield, added: "HMRC claim they are going to provide extensive help to businesses, yet have only published measly guidance which does not tell businesses how to prepare. It's no wonder 87 per cent of firms don't feel HMRC are doing enough." ®