This article is more than 1 year old
That chill in the air isn't just autumn, it's Cisco's cooling finances: CEO warns of slipping sales
Switchzilla gives gloomy outlook, tells of dark financial days for the coming fiscal year
Cisco is the latest tech biz to warn of a looming slowdown in spending as the network giant on Wednesday gave worse-than-expected guidance for the coming financial quarter.
For the first quarter of fiscal 2020 [PDF], ended October 26, Switchzilla performed as follows:
Revenues of $13.2bn were up one per cent on the year-ago quarter. If you ignore the year-ago contribution from Service Provider Video Software Solutions (SPVSS), the commercial TV business that Cisco spun off during last year's fiscal Q1, the comparison jumps to two per cent. Analyst estimates were around $13.09bn in revenue for the quarter.
Infrastructure Platforms revenue was $7.5bn, down one per cent from last year.
Applications revenue of $1.5bn was up six per cent from the equivalent 2018 results.
Security was a particularly bright spot, with revenues of $815m marking a 22 per cent gain from the year-ago quarter.
Net income was $2.9bn, an 18 per cent drop from $3.5bn last year. If you go non-GAAP and take out the numbers related to SPVSS, profits would be up five per cent, so Cisco isn't too worried about the short-term numbers, there. In other words, profit is down because there's a SPVSS-shaped hole in its finances right now.
Regional spending was worrying. While Cisco's traditional US and EMEA markets both grew by four per cent, Asia and Japan, which are supposed to be Chipzilla's growth areas, actually fell by eight per cent.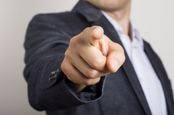 I can't believe you've done this: Cisco.com asks visitors to explain to IT why they have broken the website
READ MORE
"We delivered a solid quarter against a challenging macro environment," CEO Chuck Robbins said on a conference call earlier today, just before telling analysts the market for Cisco's wares was worse than he expected and is not looking as though it will improve soon.
"While the main challenges continue to be service provider and emerging markets, this quarter we also saw relative weakness in enterprise and commercial," Robbins admitted.
The slow market caused Cisco to adjust its next quarterly outlook accordingly. Switchzilla says the next fiscal quarter will likely see revenues decline by anywhere from 3 to 5 per cent year-over-year.
That gloomy forecast did not sit well with investors, who pushed Cisco's share price down by more than five per cent to $46 apiece in after-hours trading. ®