This article is more than 1 year old
Weird flex but OK... Motorola's comeback is a $1,500 Razr flip-phone with folding 6.2" screen
Twelve hundred quid for a Snapdragon 710 Android 9 gizmo. Stick a fork in this decade, we're done
Video At a pseudo-rave slash launch party in Los Angeles on Wednesday night, Motorola revealed the 2019 Razr, an update on a flip phone that wowed people 15 years ago. Today, perhaps... not so much.
Back in the old days, the Razr was the consummate flip phone – a well-engineered piece of kit that took design cues from the StarTAC handset and became a worldwide bestseller. So can Motorola reinvent itself using a revamped edition of this handheld? In any case, it costs an arm and a leg. $1,500. Not a typo. That's nearly 1,200 quid.
Here are the specifications. The new 2019 Razr sticks to the flip-form phone format though instead of a physical keyboard and separate display, it has a 6.2" 2142-by-876-pixel pOLED folding touchscreen that runs the length of the inside of the flip phone.
So, yes, it's one of those folding smartphones. On the outside, it has a 2.7" 600-by-800-pixel OLED display that shows notifications, the time, and similar widgets, when the thing is folded up.
There's no 3.5mm headphone jack: instead you'll have to use a USB-C-to-headphone adapter. It also sports a 16-megapixel rear camera and a front-facing 5MP cam, plus a fingerprint sensor and other gizmos.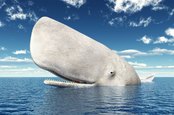 The peelable, foldable phone has become the great white whale of tech
READ MORE
The thing is powered by Android 9, and a mid-range octo-core 2.2GHz Armv8-compatible Qualcomm Snapdragon 710 system-on-chip. It includes 6GB of RAM and 128GB of internal storage, and weighs in at 205g. In folded form, it measures 72 x 94 x 14mm, or 72 x 172 x 6.9mm unfolded. It has a non-removable 2510mAh battery, and the unit as a whole is described as splashproof. Like the Model T, it comes in just black.
The Razr talks 4G/LTE, but not 5G. It has Bluetooth 5 and the usual Wi-Fi connectivity, NFC, the aforementioned USB-C port, eSIM, and location services. There doesn't appear to be a slot for extra storage.
The new handset carries many of the same build qualities that made the Razr so popular: a small, pocket-sized body, and a quirky design that made it recognizable and popular. Motorola has taken a big gamble on the flexible display front, though, we reckon.
Back in April, Samsung excitedly showed off its new Galaxy Fold phones to journalists, and then climbed into a small hole when, after just a few days of use, the screens started cracking for various reasons. The manufacturer had to delay its entire launch schedule as a result, and claimed to have resolved everything in July with a new launch date.
Come September, it did appear to have addressed reviewers' concerns, with one Samsungite assuring El Reg that the biz had tested the new design by performing "200,000 times folding and unfolding". The benefit to a folding screen in a normal sized phone should be immediately obvious: a massive screen. Wide and tall and lovely.
As long as it works. And while Motorola held a massive party on the US West Coast to convince the press that its approach works, only time will tell.
If the folding screen holds up (and that's a big if), this looks like a tasty bit of kit – but you may not be able to get your hands on it, or not immediately. In America, Verizon has the exclusive, and it'll be available to order after Christmas Day. Ho ho ho. Check out Verizon's over-the-top vid of the thing in action below.
We understand the handheld will be offered in selected areas of Europe next month, too, and then Australia, Asia, and elsewhere. ®