In your face! US Senate mulls bipartisan federal law on police facial recognition use
Bill would require cops to get a court order for any surveillance
---
A bipartisan bill making its way through the US Senate asks that federal law enforcement get a court order before any use of facial recognition tech.
Sens. Chris Coons (D-DE) and Mike Lee (R-UT) reached across the aisle to pen the Facial Recognition Technology Warrant Act.
The bill (PDF) would subject facial recognition technology to many of the same restrictions currently put on wiretapping: investigators would first have to get a judge to sign off on a warrant by showing probable cause and would be limited to a maximum of 30 days of ongoing surveillance.
Additionally, the bill would require the judge to file a report on all facial recognition warrant requests (whether granted or denied) to the US Courts Administrative Office, where it can be cataloged and used for record-keeping and analysis. The bill would include a provision allowing use without a warrant in extenuating circumstances.
"Facial recognition technology can be a powerful tool for law enforcement officials," Lee said. "But its' very power also makes it ripe for abuse. That is why American citizens deserve protection from facial recognition abuse."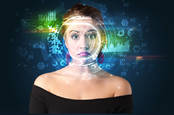 The Feds are building an America-wide face surveillance system – and we're going to court to prove it, says ACLU
READ MORE
The proposed requirements are in line with laws already on the books or under consideration in a number of US states and cities. In California, both San Francisco and Oakland have laws against police use of facial recognition.
The Coons/Lee bill would not supersede those or any other city or state law. Rather, the Senate bill would apply the protections to federal law enforcement agencies like the FBI. It could, however, serve as a sort of blueprint for state and city legislatures who want to draw up their own facial recognition policies.
"Right now, there is a lack of uniformity when it comes to how, when, and where the federal government deploys facial recognition technology," Coons said of the bill.
"This bipartisan bill strikes the right balance by making sure law enforcement has the tools necessary to keep us safe while also protecting fundamental Fourth Amendment privacy rights."
The Senators have not yet said when the bill could be voted on by committee. ®