The US Army recruits
WALL-E

Chris H as its next-generation bomb disposal robot
Terminator it ain't, but should prove useful and a little lovable
The US Army is building a new 248-strong robot regiment to help defuse or detonate explosives and has just spent $109m on the new hardware, which bears an unfortunate similarity to the beloved cartoon character WALL-E.
Known as the Common Robotic System - Heavy, or CRS-H for short (pronounced "Chris-H"), the wheeled bot comes with an assortment of devices to aid soldiers. Moving cameras can zoom in on suspicious objects or scan local surroundings for improvised explosive evices. A long robotic arm can move any suspicious objects, and its radio system can relay and broadcast commands.
FLIR Systems, a company headquartered in Oregon, was awarded the military contract worth $109m to produce the CRS-H robots. The contract is part of the Army's efforts to deploy more robots and autonomous systems.
"The Army is modernizing robotic and autonomous capabilities with a family of enduring systems that leverage the best of available commercial technology critical to giving soldiers overmatch in future contingencies," said Timothy Goddette, the program executive officer for the Army's Combat Support & Combat Service Support group.
"The current approach allows the Army to focus resources on fast-changing payload technology, rather than having to replace entire systems - meaning soldiers can access new technology faster and can buy more of what the Army really requires."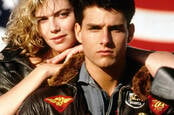 Take my bits awaaaay: DARPA wants to develop AI fighter program to augment human pilots
READ MORE
CRS-H will help soldiers inspect and dispose of explosives at a safe distance. Its long arm is capable of extending nearly two meters and can lift more than 45 kilograms in weight. The robot can trundle alongside troops at a speed of 6mph, and can last more than seven hours in combat between recharges.
The Army began testing prototypes at training camps at Fort Leonard Wood, Missouri, in 2018. Soldiers from the bomb disposal Explosive Ordnance Disposal team trialed three CRS-H devices in sniffing out IEDs in vehicles and land mines.
"We develop equipment for soldiers to use in demanding situations, and there is no substitute for their perspective in operating the system - their input is of utmost value," said Major James Alfaro, chief EOD capability developer for the Sustainment Capability Development and Integration Directorate at Fort Leonard Wood.
The bomb sniffing robots will undergo further testing as officials draft a safety and evaluation report to give to other EOD teams, before a full technical manual explaining how to operate and maintain the instrument is printed in 2021. ®