This article is more than 1 year old
'Literally a paperweight': Bose users fume at firmware update that 'doesn't fix issues'
Lexus of speakers fails to address months of complaints, say users
Firmware updates to Bose TV soundbars don't seem to have fixed the problems for everyone and have even managed to add some new issues.
Owners of the reassuringly expensive sound kit are finding that their universal remote controls no longer work and the £700 soundbar either won't connect to the TV or randomly disconnects – a problem they say Bose has failed to fix for some months now.
Bose announced the update among its community pages on 5 November and the very first response questioned why it failed to address over 500 complaints:
hang on a minute. There are 510 complaints regarding broken HDMI ARC functionality that render the Soundbar 700 worthless. Literally the 700 is a paperweight. I need to powercycle/reset it every 2 days.
And yet, after 2 months of complaints, it's still not fixed?
The company refused to respond to our queries on our previous two stories, but did post a guide on its own forum to try to help people.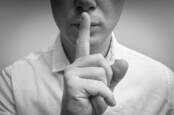 New lows at Bose as firmware update woes infuriate soundbar bros
READ MORE
But as one poster noted: "I fear this thread isn't going to get many replies... because customers suffering these issues have now been emotionally burnt out by your brand and has moved on/had enough. We have invested for months that these problems exist with little acknowledgement from BOSE. There are 52 pages detailing problems and that should be enough to work with."
Bose's support forums continue to delight. Other favourites include: "everything is seething in me, I spent the annual salary on this system and what I got a bunch of **bleep** that does not work," and: "I am absolutely at awe. The company and product support is the definition of abject; it seems hopeless at this point."
We've emailed the UK press office and will update if we hear from them. ®