This article is more than 1 year old
HP to Xerox: Nope, your $33.5bn bid falls short of our valuation
Board keeps door open... HPOX not a total impossibility, at least not if Carl Icahn has his way
HP's board has spurned the advances of Xerox, saying the $33.5bn opening bid "significantly undervalues" the business.
In a letter sent today to John Visentin, Xerox's CEO and vice chairman, HP CEO Enrique Lores and chairman Chip Bergh said the HP board "unanimously concluded" the proposed price falls short of their valuation of HP and is "not in the best interests of shareholders".
"In reaching this determination, the board also considered the highly conditional and uncertain nature of the proposal, including the potential impact of outsized debt levels on the combined company's stock," the letter stated.
Lores became CEO at HP this month and his first major action was to outline a major restructure that pretty much erased a layer of senior regional management, multi-year redundancies of 9,000 staff to save costs and also includes a revamped strategy to the way it sells print.
"We have great confidence in our strategy and our ability to execute to continue driving sustainable long-term value at HP. In addition, the board and management team continue to take actions to enhance shareholder value including the deployment of our strong balance sheet for increased repurchases of our significantly undervalued stock and for value-creating M&S," the HP letter stated.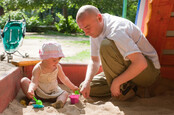 My Little Bromium: HP Inc inks security deal to slurp micro-VM slinger
READ MORE
Xerox made the audacious bid for HP on 5 November - at the time Xerox had a market cap of $8.05bn on the NYSE versus HP's $27.27bn. At the time of writing, Xerox is valued at $8.5bn and HP at $29.91bn.
The market seemingly favours a merger - corporate raider Carl Icahn branded it a "no-brainer" last week, though he doesn't apparently care whether Xerox buys HP or vice versa.
The board at HP aldo said today they have "fundamental questions that need to be addressed in our due diligence of Xerox. We note the decline of Xerox's revenue from $10.2bn to $9.2bn (on a trailing 12-month basis) since June 2018, which raises significant questions for us regarding the trajectory of your business and future prospects".
The letter added:
"In addition, we believe it is critical to engage in a rigorous analysis of the achievable synergies from a potential combination. With substantive engagement from Xerox management and access to diligence information on Xerox, we believe that we can quickly evaluate the merits of a potential transaction."
When Visentin officially contacted HP via a letter on 5 November, he said his rationalie for the offer included the companies' respective strengths in A3 and A4 copiers, and synergies of "at least" $2bn.
"It is difficult to conceive of a strategic alternative for either company that deliver superior value," wrote Visentin.
HP broke away from its parent in 2015 and fared well until sales of toner and ink cartridges dried up in Q1 and continued in Q2 and Q3 of HP's fiscal '19. The numbers for Q4 are due to be reported on 26 November. ®