American telcos get 90 days to wrap up deals with, er, dangerous Chinese supplier – that's Huawei the news goes
US Department of Commerce relents-ish on blockade plans
---
US telcos will be able to continue doing business with Huawei for the time being.
This after the US Department of Commerce issued a 90-day extension on the Temporary General License (TGL) order that lets companies continue to work with Huawei under certain circumstances.
The TGL order, first posted in May of this year, had already been extended once back in August and, had it not been re-issued, would have expired at the end of the day on Monday.
According to Secretary of Commerce Wilbur Ross, the stay was necessary because a number of small, regional telcos still rely on Huawei kit for their day-to day-operations, making it necessary for some suppliers to continue to work with the Chinese company.
"The Temporary General License extension will allow carriers to continue to service customers in some of the most remote areas of the United States who would otherwise be left in the dark," Ross declared.
"The Department will continue to rigorously monitor sensitive technology exports to ensure that our innovations are not harnessed by those who would threaten our national security."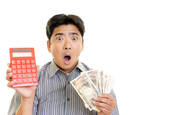 Hey, you've earned it: Huawei chucks workers a £219m bonus for tackling US blacklist
READ MORE
The new order will allow companies operating under the TGL to keep working with Huawei through February 16, 2020, or until the US and China can strike a trade deal to get the telecoms giant back in Uncle Sam's good graces.
Huawei has spent most of the last year wrestling with the US government to have its name taken off of the Foreign Entity List, a classification that blocks nearly all imports and exports of its network and wireless gear.
The US government has long warned that Huawei's close relationship with the Chinese state meant that surveillance software and hardware could easily be slipped into critical network components, and then accessed by Beijing to spy on both the public and private sector in the states.
Huawei, meanwhile, has denied the accusations and said its products pose no danger to foreign customers. ®