This article is more than 1 year old
Royal Bank of Scotland IT contractor ban sparks murmurs of legal action
Freelance techies claim they face 20% pay cut
Exclusive IT contractors with the Royal Bank of Scotland (RBS) are mulling legal action following a decision to get rid of all freelancers ahead of controversial changes to UK off-payroll worker tax legislation next year.
RBS confirmed to The Register that contractors will be allowed to continue to operate through their limited companies until 28 February 2020, but must switch their engagement type to either PAYE (pay as you earn) or umbrella (running payroll through an org that employs a number of contractors) to continue their assignment beyond this date.
Under the IR35 legislation changes, it will be the contracting business's responsibility to determine whether its contractor should fall within the scope of the "off-payroll working" rules from 6 April 2020.
Those rules state that a contractor doing the same job as an employee should pay similar income tax and national insurance contributions. The changes came into force in the public sector in 2017.
However, an email seen by The Register suggests that IT contractors at the bank are extremely unhappy about the move.
It claims RBS and its IT recruitment company Lorien have failed to be transparent with its contractor workforce about what it will mean for contractors by changing their pay from "Contract Rate" to "Assignment Rate".
Effective 'pay cut'... 'could affect things like mortgage applications'
Under the changes, contractors face a 20 per cent pay cut, the email claims. Moving contractors to an "Assignment Rate" means Employers National Insurance, Apprenticeship Levy (0.5 per cent), Employers Pension Contributions and any agency fees will be deducted from their rate, with no "uplift" offered to offset these added costs.
"It could affect things like mortgage applications as what they are proposing means we don't really know what our PAYE take-home [pay] is and that it will remain constant," said the email, which was sent to the bank's contractor workforce.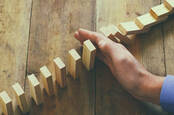 IR35 blame game: Barclays to halt off-payroll contractors, goes directly to PAYE
READ MORE
"We think it would be worth speaking to a QC or 'good' employment lawyer to get their professional opinion and advice on whether we have a real case here. This is legislation in its infancy and has yet to be stress-tested. Someone will test this at some point," it added.
An RBS spokesperson said: "Like other businesses, we are updating our policies on the use of contractors to make sure we comply with strict new legislative rules. We continue to support contractors through this process to help them make the best decisions for their personal circumstances."
The bank said it started engaging contractors and relevant agencies on this issue in the early summer to make sure they are prepared for its 28 February deadline, adding that the options available to contractors have been clearly communicated to all those affected, with support available to make sure they comply with the new rules.
Banks are certainly in need of a large number of techies. A recent report by the Treasury Committee slammed the sector for not doing more to address its creaking legacy IT.
However, RBS is not alone. Major employers, including Barclays and GlaxoSmithKline, have reportedly already told contractors that they will only employ them as on-payroll workers. ®