Video The Mk1 prototype of Elon Musk's Starship suffered what we're betting SpaceX will call an "anomaly" during a fuel tank test today.
Viewers of a internet live-stream of the test were able to make out the top of the tank protruding from the Starsh** stage as SpaceX filled the thing with fuel. There was the usual venting at first, from overspill, and then... kablooey. While the rocket and its fins remained upright, the top of the stage appeared to have buckled and of the tank there was no sign.
RIP Starship Mk1. @LabPadre stream:https://t.co/CwiHPUf7D3 pic.twitter.com/SckLfdIhw3

— Chris B - NSF (@NASASpaceflight) November 20, 2019
The fact the cylinder of the booster itself remained intact indicates to our untrained eye that the failure likely sent the top of the bulkhead skywards and it is hard to see how the incident won't set the company's ambitions back a little.
The boom came a day after SpaceX's Gwynne Shotwell offered up Starship for missions to the Moon as part of NASA's Commercial Lunar Payload Services (CLPS) initiative, with the monster rocket expected to be ready by 2022.
The Register has asked SpaceX for comment on the incident and while we have yet to receive a response, CEO Elon Musk took to Twitter to reassure fans that the company would move on to the Mk3 design of the vehicle, attributing "some value" to the buckled Mk1 as a "manufacturing pathfinder" but insisting that the "flight design is quite different."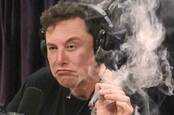 NASA Administrator upends the scorn bucket on Elon Musk's Starship spurtings
READ MORE
So that's ok then.
The first iteration of Starship, the Starhopper, successfully flew three times, eventually reaching an altitude of 150 metres earlier this year on a single Raptor engine. The larger Mk1, constructed in Boca Chica, Texas, was to have pushed that envelope with three Raptor engines, although an orbital version of Starship is not expected before 2020.
Possibly a little later, after today's events.
SpaceX has another Starship prototype, the Mk2, under construction at Cocoa in Florida and we imagine will be applying the lessons learned from today's cryo-tanking incident to that vehicle's construction. ®
Similar topics