Huawexit means Huawexit! Uncle Sam gets 300 applications to dodge ban on supplying Chinese comms beast
Reminds us of a small island nation's attempt to leave a certain political union
The US Department of Commerce has agreed to grant several exemptions to its ban on Huawei, in what appears to be the Chinese kit maker's second reprieve this week.
The move means some suppliers will be able to resume sales to Huawei after it was blacklisted over national security concerns earlier in the year.
On 15 May the Trump administration placed Huawei and around 70 of its affiliates on its entity list, blocking the Chinese giant from buying components from American companies and doing business with the firms without Uncle Sam's approval. On 20 May, it was granted a 90-day reprieve in the form of a temporary general licence allowing American biz to export or transfer "information and communications technology or services" to Huawei. In August, when the licence was due to expire, the Dept of Commerce gave the firm another 90-day extension of the licence, and on 18 November a further 90-day reprieve was granted.
Commerce secretary Wilbur Ross told Fox Business that about 290 companies had requested exemptions to the ban.
"These are not extensions that make life easy for them, these are general license extensions that gave them very limited ability to service agreements that were in place before May when we put them on the list," he said.
"The beneficiaries of the general license are mostly our rural telecoms here in the US, who unfortunately over the years loaded up with [Huawei] 3G and 4G equipment.
"Nothing in what we are doing helps them with 5G and in fact more specifically we've had something like 290 requests for specific licenses. We've now been starting to send out the 20-day intent to deny letters and some approvals."
According to Reuters, roughly half of those 300 requests have been processed and a quarter of the total – around 75 – have been approved. The rest have been denied.
Another person familiar with the process added that some licences for sales of cell phone components and non-electronic components were approved.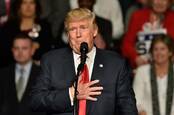 Micron: Look, we've resumed trade with Huawei on a wee 'subset' of DRAM
READ MORE
Sanjay Mehrotra, CEO of American memory chipmaker Micron, told the newswire that its relationship with Huawei "continues to be very good".
Without providing further detail, the commerce department said in statement: "The Department is issuing these narrow licenses to authorize limited and specific activities which do not pose a significant risk to the national security or foreign policy interests of the United States."
Huawei has declined to comment.
The US government has long warned that Huawei's close relationship with the Chinese state means that surveillance software and hardware could easily be slipped into critical network components, and then accessed by Beijing to spy on both the public and private sector in the West.
Huawei has always denied the accusations and says its products pose no danger to foreign customers. ®