You'll never get Huawei with this, FCC tells US telcos: Buy Chinese kit and you won't see another dime from us
Regulator will cut providers from Universal Service Fund dollars
---
America's broadband watchdog has told telcos they cannot use government subsidies to buy any more Huawei or ZTE equipment.
The FCC is also mulling extending this ultimatum to include the continued use of the Chinese manufacturers' gear, meaning cellular and internet providers will have to replace their installed Huawei and ZTE boxes, as well as vow not to purchase any of the kit, if they wish to receive funding from the US government.
Specifically, the five-member commission voted unanimously on Friday to bar US telcos from using cash from the Universal Service Fund to purchase stuff made by either of the Chinese telecoms giants.
The USF is an $8.5bn nationwide fund that subsidizes telcos that provide service in rural and poor areas, schools, and libraries. Even the larger network providers tap into this piggy bank, so the crackdown on Huawei and ZTE purchasing reaches right across the market.
And yes, it's seemingly about protectionism security.
"Both Huawei and ZTE have close ties to the Chinese government and military apparatus and are subject to Chinese laws requiring them to assist with espionage, a threat recognized by other federal agencies and the governments of other nations," the FCC said in announcing the decision [PDF].
"The public funds in the FCC's USF, which subsidizes US broadband deployment and service through four separate programs, must not endanger national security through the purchase of equipment from companies posing a national security risk."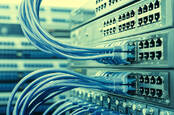 Sinister secret backdoor found in networking gear perfect for government espionage: The Chinese are – oh no, wait, it's Cisco again
READ MORE
Both manufacturers have already been effectively banned from large parts of the US market thanks to a number of government edicts. The FCC ruling will only seek to further that, and as you might imagine, Huawei is less than thrilled.
"Huawei believes this order is unlawful as the FCC has singled out Huawei based on national security, but it provides no evidence that Huawei poses a security risk. Instead, the FCC simply assumes, based on a mistaken view of Chinese law, that Huawei might come under Chinese government control," Huawei said in a statement to The Register.
"Huawei is an international leader in developing and adopting mechanisms to improve cybersecurity to protect the reliability of its equipment and the privacy of consumers. And Huawei has remained open to engaging with the US government to verify productive solutions to safeguard US telecommunications systems."
The decision comes on the heels of what was seen as a reprieve of sorts for Huawei when, earlier this week, the FTC granted a third extension on the trade ban on the switch slinger, letting certain US companies continue to do business with the biz. One of those corporations, Microsoft, just announced it was going to be able to continue selling its software to Huawei. ®