Apple has won the latest round in its nine-year patent mega-battle with VirnetX – with a US appeals court rejecting a $600m jury decision and sending it back down to the district court to redecide.
The victory saw Apple's share price go up by more than one per cent but, in an indication of their comparative sizes, VirnetX's share price collapsed by 50 per cent on news of the decision [PDF] on Friday. As everyone has had time to digest the decision, however, VirnetX's share price has partially recovered – in large part because Apple is still on the hook for most of the $600m award.
The lower court will now have to decide whether to hold another trial and revisit the whole issue or revise its patent award in light of the successful appeal.
At the heart of the fight are four patents that VirnetX holds that it says Apple infringes with its iPhones and iPads. All of them cover VPNs but the most recent court decision split the four in two groups, with one covering external domain names and the other covering internal network addressing.
The court decided that the first two (6,502,135 and 7,490,151) are infringed by Apple in its VPN on Demand service but that the second two (7,418,504 and 7,921,211) which are used in its popular FaceTime service are not.
That's important for several reasons. For one, rather than pay VirnetX royalties, Apple decided to redesign how it did FaceTime on a technical level as a way to bypass the patents (in essence, it stopped using an IP address as final authorization when creating a VPN between two devices and instead uses a push token, certificate and session token). That redesign sparked its own lawsuit when Apple cut users off from FaceTime if they didn't update their phones to use the new approach.
Reduced fine
By negating infringement of two of the four patents, it also means that Apple will not have to pay as high an infringement fine – but it's not at all clear what that reduction will be. Despite FaceTime being much better known, it is significantly less valuable in terms of infringement than VPN on Demand.
Currently the $596m judgement against Apple comprises a $503m award and $93m in interest and costs – tacked on because Apple has been dragging the case out; VirnetX first sued back in 2010. That award was reached by putting a $1.20 royalty for the company on the estimated 384 million units impacted.
But, the judgment notes, Apple's own expert "asserted that VPN on Demand was vastly more valuable than FaceTime, (testifying that VPN on Demand was worth about 6 cents per unit, FaceTime about 1 cent per unit)."
That means that – if the district court accepts the decision and tries to recalculate the fine itself using Apple's own testimony – the $596m judgment will be reduced to approximately $515m. Which, even for Apple, is a lot of money.
But the larger truth is that Apple's entire legal strategy has been, and continues to be, to drag out the fight for as long as it can. In that sense, the decision has given the tech giant's lawyers yet more avenues to pursue.
If the district court decides not to have a new trial but declare a new award, Apple will likely appeal whatever decision it makes. If the district court decides to hold another new trial – which would be the third in this case – then it will be years before the issue is decided again.
There is also the fact that it is not entirely clear if the appeals court decision that the two FaceTime patents were not infringed will hold in a new trial. The decision was made on a very small point: the difference between a "domain name service system" and a "domain name service."
That word "system" is doing a lot of heavy lifting – what it refers to is the ability to differentiate between a secure and insecure website – and it could well be that a jury decides that Apple is still infringing those two patents even with the word "system" given consideration.
Where to go from here?
So we could end up with Apple having to pay the full amount plus even more interest and legal costs. Or it could see the fine reduced by a seventh or more but avoid having to pay it for anywhere between another 1-5 years, depending on how creative its lawyers get and whether the courts will keep hearing the case (it should be noted that three of Apple's six (seven? eight?) appeals have been rejected.)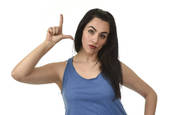 Apple loses FaceTime patent appeal again. And again. And again. And again. And again... yes, it's the fifth time
READ MORE
For whatever reason, this case has got under Apple's skin and it is being particularly petty and stubborn about it: it even shut down two of its own stores and moved then ten miles down the road in order to avoid being sued in the same legal district as this current case (the Eastern District of Texas).
If anything at all has come out of the decision it is that the court settled for once and all the issue of the two infringed patents ('135 and '151) which Apple tried to relitigate in light of its parallel campaign against them through the patent system.
The district court rejected those efforts and the appeals court agreed firmly with the district court so that part of the legal dispute is finally settled – even if Apple does appeal the appeal, no court is going to consider it.
That infringement remains the bulk of the issue, so at some point VirnetX can expected to get half-a-billion dollars out of Apple. As to when that happens… the only honest answer right now is sometime in the 2020s. ®
Similar topics