2019 was forecast to be a deflationary year for smartphone makers, and calendar Q3 didn't turn up any surprises – sales shrunk 0.4 per cent globally.
According to stats from Gartner, 387.47 million new phones found their way into the hands of users compared to 389.07 million a year earlier.
"Sales were driven purely by the mid-tier devices in emerging markets like Asia Pacific, Eastern Europe and the Middle East," Anshul Gupta, senior director at the analyst house, told The Reg. In contrast, North America, Western Europe, Japan and even Greater China contracted in the quarter.
This greater demand for mid-range over high-end phones played into the hands of certain vendors that refreshed their devices: Samsung, Huawei and OPPO all grew and bolstered market share. Xiaomi shored up its entry and mid-range devices.
The "diminishing incremental benefits" of upgrading a phone came home to roost again, said Anshul, with consumers happy to make do with sufficient battery life, screen size, camera resolution and so on.
Samsung led the global market on sales of 79.05 million, up 7.7 per cent on a year ago. The Korean outfit "revamped the mid-tier in 2019 and that made them more competitive against the Chinese players", the Gartner man claimed.
Huawei remained in second but closed the gap with Sammy as sales jumped 26 per cent to 65.8 million. China accounted for the vast majority of the growth as Huawei sales succumbed in the West to negative publicity from America about the security of its technology and perceived ties to the Chinese government.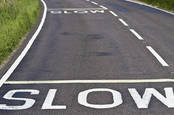 2019 set to be the worst year yet for smartphone market as lack of worthy upgrades dents demand
READ MORE
The third spot was hogged by Apple, which managed to sell 40.8 million iPhones. This was almost five million fewer units than it shifted a year ago, equating to a 10.7 per cent drop. Progress of sorts because Apple has been declining harder and faster in this calendar year.
Xiaomi and OPPO rounded off the top five with sales at the former dipping 2.8 per cent to 32.27 million unit and the latter managing 30.83 million units, marginally up. Between 80 to 90 per cent of the sales growth came from Asia Pacific, said Anshul.
Smartphone saturation in more developed economies is around 85 to 90 per cent but between 50 and 65 per cent in emerging economies.
The global market isn't expected to pick up in a big way until the second half of next year when more 5G devices and networks are launched, Anshul told us. He expects AI innovations – voice-based user interfaces – to spur demand in 2020 but isn't forecasting big things from bendy phones, like Samsung's Fold.
"Fold is being seen as one of the key differentiators but they are and will be expensive and it will take a while for more use cases to emerge. The software has to be enhanced, the user interface side will also be key – images do not scale on these devices." ®