This article is more than 1 year old
Irish eyes aren't smiling after govt blows €1m on mega-printer too big for parliament's doors
Never complain about installing a printer again
The Irish parliament is under fire for recklessly splashing €808,000 on a gigantic printer that it couldn't even fit through its doors.
Officials were forced to spend a further €230,000 knocking holes in and taking door frames off the parliament's historic Leinster House in Dublin to create enough room for the monstrosity to enter the building. For the 10 months that took, the Komori printer had to be stored in a nearby industrial complex, first for free by Komori's Irish reps and then at an additional cost of €2,000 a month.
The complete ordeal, spanning December last year to September, cost a whopping total of €1,044,000 – that's £894,000 or $1.15 million – just to buy and install a bloody printer. The Irish government could have avoided the embarrassment if they hadn't ballsed-up the original measurements.
Officials failed to ensure there was at least 3.1 metres in height clearance to get the thing in, according to the Irish Times. In reality, there just wasn't enough space. The state-of-the-art printer is described in press reports as being 2.1 metres high and 1.9 metres wide, so either there's confusion over the measurements or you need more than 3 metres to negotiate it in.
By the time the government realized its mistake, it was too late to return the printer as the contract had already been signed. So instead, officials had to "tear down walls and embed structural steel" to fit the contraption, according to RTE on Tuesday.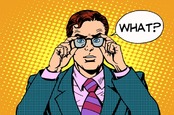 Margin mugs: A bank paid how much for a 2m Ethernet cable? WTF!
READ MORE
But that's not the only havoc the printer has caused. Some employees are refusing to be trained on how to use the machine, sticking a metaphorical middle finger to the government in a bid to negotiate a pay rise for using the new equipment.
What's more, the IT department is hesitant to grant access to the printer, making it difficult to print documents from official government computers.
The kerfuffle has kickstarted an investigation into the parliament's finances, too. Taxpayers are obviously not too happy that their cash is being squandered on an expensive printer. Peter Finnegan, clerk of the Dáil Éireann, the parliament's lower house, has launched a fast-tracked inquiry.
That probe "will deal with the full costs associated with the procurement together with any other relevant issues," Finnegan said in a letter to the chamber's public accounts committee. ®