This article is more than 1 year old
Apple completes $1bn amputation of Intel's 5G modem biz, Chipzilla out of mobiles for good
Cellular comms wing sale was made 'at a multi-billion dollar loss,' complains x86 giant
Apple's acquisition of the bulk of Intel's smartphone business, valued at $1bn, was completed today against the backdrop of of a complaint from Chipzilla that the deal was done "at a multi-billion dollar loss".
The completion of the deal, first announced in July, came three days after Intel filed an amicus brief (PDF) bitterly opposing Qualcomm's appeal of the landmark FTC judgment back in May, which found Qualcomm guilty of abusing its chip patent monopoly.
According to the filing, Chipzilla complained that the July 2019 sale of its modem business to Apple had been made "at a multi-billion dollar loss" - which it claimed was "the only way forward in the face of Qualcomm's relentless efforts to warp the playing field".
To recap, Apple sued Qualcomm back in April over royalty charges for the company's cellular communications technology before settling things with a six-year global licence agreement.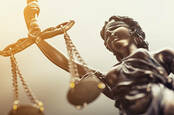 Koh-MG: Qualcomm guilty of abusing chip patent monopoly, biz promises to appeal
READ MORE
Intel pulled out of the smartphone modem business after the deal and therefore lost a major customer. Though it has stepped back from smartphone cellular communications, the company has continued to tout 5G for PCs. Of course, those chips will feature the MediaTek name.
Qualcomm is currently appealing the May antitrust judgement, and won a partial stay in August at the Ninth Circuit Appeals court for the requirement that it licenses "critical patents" to the competition.
Intel has, unsurprisingly, been supporting the Federal Trade Commission against its arch-rival. The Qualcomm action will continue in January 2020.
The closure of the deal brings another element of Apple's supply-chain in-house, assuming it is able to get the 5G technology it has purchased to actually perform as required. It has a bit of breathing space in which to do so.
While the Qualcomm saga will rumble on for a while yet, today sees the end of Intel's 5G smartphone adventure.
At least until some lawyer's Porsche needs a service. ®