This article is more than 1 year old
AWS re:Invent re:turns with re:vised robo-car and Windows Server 2008 re:vitalization plan
Rent-a-server biz readies week-long fanboi rally
re:Invent In advance of its Las Vegas-based re:Invent confab this week, Amazon Web Services announced a handful of additions to a product menu that at last count included more than 165 distinctive ways to be billed.
The preliminary data dump coincided with Midnight Madness, a Sunday evening event that Amazon's rent-a-server biz describes as "an AWS-style pep rally to kick off the week and welcome our most dedicated fans."
The biz teased an update to its AI-powered DeepRacer toy called DeepRacer Evo. The addition of the extra word "Evo" heralds the addition of a stereo camera and a Light Detection and Ranging (LIDAR) sensor.
These sensors can be used to integrate obstacle detection and avoidance into the vehicle's machine learning model. AWS is also adding eight additional races in five countries, not to mention 18 extra virtual races, to its DeepRacer League.
Car trainers have also gained the ability to create their own virtual Community Races in the DeepRacer web console. This week, AWS us holding its 2019 Championship Cup Knockouts at re:Invent 2019 for 64 contestants.
Evidently sold on the idea of AI-infused kit – in addition to DeepRacer, AWS also offers DeepLens, for machine learning-based computer vision – AWS debuted DeepComposer, a 32-key, 2-octave keyboard for making music with AI models. It's not available yet but aspiring robo-maestros can sign up to be notified when it hits the market, and we'll have a more in-depth look at it soon.
Following up on 2017's Amazon Transcribe service, there's now Amazon Transcribe Medical, a cloud service that, through a suitably enabled app, can ingest audio files and return transcribed text to a physician, an electronic health record system, or an AWS language service like Amazon Comprehend Medical, in the event that entity extraction might be helpful. AWS insists its transcription service is highly accurate and has been tuned to pick up medical jargon.
For what it's worth, a test conducted in June by a competing transcription provider, Rev, found that Amazon Transcribe flubbed 18 per cent of words.
The Midnight Madness news dump also brought word of a streamlined bring-your-own-license procedure for customers intent on creating EC2 instances using existing Microsoft Windows Server and SQL Server licenses.
Previously, AWS required customers to expend a bit of effort to automate the process; the new way of doing things is simpler and is available now in the US-East (Northern Virginia) and US-West (Oregon) regions, with availability elsewhere coming soon.
AWS is also opening up a life support system for legacy Windows workloads. It has launched a program called End-of-Support Migration Program (EMP) for Windows Server to provide customers committed to running Windows Server 2008 and 2008 R2 past their January 14, 2020 retirement date.
Meanwhile, its SageMaker cloud-based machine learning platform has been extended with Kubernetes operators that make SageMaker capabilities that support ML-model training, tuning, and inference natively available in Kubernetes clusters.
And there's also a new service called EC2 Image Builder that simplifies and accelerates the building and maintenance of secure operating system images for Windows Server and Amazon Linux 2 using automated build pipelines.
Separately, AWS debuted a quantum computing testbed called Amazon Braket, that allows researchers to build and evaluate quantum circuits in a simulated environment - via an interactive Jupyter-style notebook - on quantum hardware made by D-Wave, IonQ, and Rigetti.
In a blog post, Jeff Barr, chief evangelist for Amazon Web Services, announced the formation of the AWS Center for Quantum Computing, a facility located next to the Caltech campus, for advancing quantum computing science.
He also mentioned the formation of the Amazon Quantum Solutions Lab, which aims to help customers understand and identify potential uses for quantum computing in their businesses and to point them toward spending money with AWS and its quantum computing partners.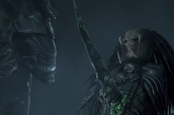 Move over, Alien vs. Predator: Signing into AWS with an Office 365 login is a real crossover
READ MORE
In a phone conversation on Friday with The Register correspondent Tim Anderson, who's attending the event, Sid Nag, Gartner Research VP of cloud services and technologies, said he anticipates partnership deals similar to those Microsoft announced with AT&T, Salesforce, and SAP recently. "I also expect them to up their game beyond infrastructure," he said, adding "we may see some announcements around AI and ML."
Asked about how AWS is likely to respond to Google's claim to have the best Kubernetes implementation, Nag said, "They have to do something there. Anthos at Google is pretty interesting."
Nag also said AWS Outposts, which has been announced but isn't yet available, could help. It's a way to run AWS services on-premises. "An enhancement of Outposts to support Kubernetes would be interesting," he said. "I think we're going to see some more announcements around Outposts."
Nag contends that AWS needs to bolster its software-as-a-service strategy. "They haven't done much around SaaS yet," he said. "They have a cloud marketplace for third-party software. We might see some more narrative around supporting multi-cloud which is becoming pretty hot." ®