This article is more than 1 year old
Pablo Escobar's brother is Medellín in the foldable phone biz, sniffing out new markets
Got a phone for The Reg to stroke a claw across, Roberto?
Escobar Inc, the company founded by the brother of late Colombian pharmaceutical executive, Pablo Escobar, has announced it's getting into the handset business. Welcome to 2019, where that's a completely normal and factual sentence.
The Escobar Fold 1, from Escobar Inc, is unusual for a number of reasons. Yes, there's the kingpin connection. The Escobar family is most widely known for its connections to the cocaine trade, rather than mobile technology. As pivots go, this one's visible from outer space.
But it's also a foldable device priced at just $350, which is at least $1,000 cheaper than the existing flexible devices from established firms like Samsung, Huawei, and Motorola. If you're curious to see what it looks like, here's the device being shown off by some young women, including Miss Playboy Russia 2017, Kristina Yakimova.
Canny viewers will have noticed two things. Firstly, adding an awkward crowd of models and gold trim combine to make this perhaps the gaudiest (not to mention tackiest) phone ever announced. The Escobar Fold 1 looks a bit like the byproduct of an unfortunate Star Trek transporter accident involving Donald Trump's penthouse and a Foxconn factory.
Secondly, the models in the video don't actually *use* the phone. Instead, they merely pose with it. A separate video, with decidedly worse production quality, shows it in use for just 13 seconds. That hardly inspires confidence.
And then there's the specs. According to the Escobar Fold 1 product page, it comes with the Qualcomm 8150 (which was rebranded last year to the Snapdragon 855). The entry-level model touts 128GB of storage and 6GB of RAM. The pricier model, which retails at $499, boosts that to 512GB and 8GB respectively.
The 7.8-inch foldable display uses an FHD+ AMOLED panel. It also includes a dual-camera setup, and the usual accoutrements found on phones in its price range, including dual sim support, a MicroSD slot, a fingerprint reader, and USB-C.
Escobar Inc has an interesting history. The firm's origins begin in 1984, when it was merely a tool to manage and direct the vast profits gained by Pablo Escobar's illicit activities, which at one point reportedly reached $420 million a week. Roberto de Jesús Escobar Gaviria, the younger brother of Pablo, held the reins to the company. Predictably, he ended up incarcerated for over a decade.
In 2014, several years after the younger Escobar was released by Colombian authorities, the firm was re-incorporated in Medellin. Since then, it's raised eyebrows for its various activities, which include threatening to sue Tesla and Netflix, and launching its own cryptocurrency called Diet Bitcoin.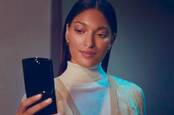 Weird flex but OK... Motorola's comeback is a $1,500 Razr flip-phone with folding 6.2" screen
READ MORE
Interestingly, all mentions of the latter have been scrubbed from Escobar Inc's website. However, it does mention earning over $100 billion in revenue since its establishment in 1984. Ahem.
Is the Escobar Fold 1 another stunt? We're on the fence.
On one hand, we're fairly certain it's impossible to deliver a phone with the specifications promised at such a low price point. There's a reason why foldable handsets cost four figures, and that's because the technology is at a nascent stage, and has high production costs.
Then again, there are other signs that suggest something more concrete is afoot. The phone's product page says that units will be shipped by Pablo Phone LTD — a UK-registered limited liability company. Shockingly, this firm actually appears on Companies House' records, with a registered address in Central London, and Roberto Escobar as a named director.
To date, no reviewers or customers have got their hands on a device. And until that happens, we'll remain skeptical. And curious. ®