This article is more than 1 year old
Trump Administration fast-tracks compulsory border facial recognition scans for all US citizens
Homeland Security also clamping down on H1-B visas
The Trump Administration is planning to fast-track a new policy of compulsory facial recognition at the border, and including US citizens and permanent residents in its plans for the first time.
The move is outlined in a newly released list [PDF] of regulatory priorities for the Department of Homeland Security (DHS) and also includes a plan to restrict the use and availability of H1-B work visas, which are extensively used by tech companies to bring in overseas workers.
The facial recognition plan is likely to prove controversial given widespread concerns over its accuracy and impact on personal privacy. A number of US cities, including San Francisco, have banned the technology and more, including Portland, Oregon are considering bans.
But under the title "Collection of Biometric Data from Aliens Upon Entry to and Departure from the United States," the DHS says that one of its priorities will be to "provide the legal framework for DHS to begin a seamless biometric entry-exit system" and remove current restrictions on pilot programs it has been running at 15 different airports and seaports to cover all entry points into the US.
Border cops are notably keen on facial-recognition and in October sent a request-for-information document to equipment makers asking for advice on how to add it to body cameras worn by agents.
Citizens too
Although the DHS document references "aliens" in its document - meaning foreigners who are neither US citizens nor permanent residents - that looks likely to change.
"To facilitate the implementation of a seamless biometric entry-exit system that uses facial recognition and to help prevent persons attempting to fraudulently use US travel documents and identify criminals and known or suspected terrorists, DHS is proposing to amend the regulations to provide that all travelers, including US citizens, may be required to be photographed upon entry and/or departure," another recent DHS filing reads.
This will likely result in a constitutional challenge under the Fourth Amendment if the DHS does press forward with plans to make the pilot programs permanent. The American Civil Liberties Union (ACLU) has already signaled its intent to sue if that happens.
"Travelers, including US citizens, should not have to submit to invasive biometric scans simply as a condition of exercising their constitutional right to travel," said its senior policy analyst Jay Stanley in a statement.
As well as expanding the program to all entry points, the DHS will also push to have facial recognition and fingerprinting as a condition of exiting the US as well as entering it, potentially leading to even longer security queues.
Proposed regulation will likely to be issued in July, according to reports, alongside other measures designed to track people. An estimated 45 per cent of those in the country illegally enter the country under a legal visa and stay beyond its expiration.
Work visa
Talking of visas, the DHS regulatory priorities also target the H1-B work visa which is used to allow those in "specialty occupations" to enter the US. The visa is commonly used by tech companies, especially in California, to recruit people from abroad and have their work at their US headquarters; it has also become part of Trump's anti-immigrant rhetoric and a direct challenge to Silicon Valley giants.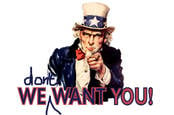 Uncle Sam wants to read your tweets, check out your Instagram, log your email addresses before you enter the Land of the Free on a visa
READ MORE
Under the DHS proposals, not only will the definition of "specialty occupation" be "revised" but so will the definition of "employment and employer-employee relationship." The changes will "help better protect US workers and wages," the document states.
There are a range of other proposed changes to the immigration system, many of them imposing additional fees on the individual. Individual processing fees are a remedy frequently imposed in an effort to limit applications and fund the process but critics - including the government of India - argue that it only serves to exclude people from poorer, non-Western nations while failing to address endemic problems and inconsistencies within the immigration process.
Typically regulatory changes have to go through a review and public comment process but the Trump Administration has indicated that it will put the facial recognition program through a fast-track process; an approach which has further alarmed privacy advocates. ®