This article is more than 1 year old
Gravitons, Neoverse... you'd be forgiven for thinking AWS's second-gen 64-core Arm server processor was a sci-fi
Amazon cloud teases Graviton2 tech
re:Invent In conjunction with its re:Invent show in Las Vegas this week, Amazon Web Services offered a preview of the next iteration of its Arm-compatible EC2 instances, which will use its customized Graviton2 processors.
The first generation of Arm-based EC2 servers, dubbed A1, used AWS's Graviton1 processor line, which debuted a year ago. Based on 16 64-bit Arm Cortex-A72 cores clocked at 2.3GHz, they were designed to provide cost savings over x86-based microprocessors for specific applications like web servers, microservices, data and log processing, and other workloads suited to small cores and limited memory requirements.
They're available with a variety of Linux and Unix distributions, and different container services.
Instances based on Graviton2 processors, built with a 7nm process, and sporting 64-bit Arm Neoverse N1 CPU cores, promise significantly improved performance. Each core has 1MB of level 2 cache, and each chip has 32MB of shared level 3 cache.
"It is based on 64-bit Arm Neoverse cores, and can deliver up to 7x the performance of the A1 instances, including twice the floating point performance," said Jeff Barr, AWS chief evangelist, in a blog post. "Additional memory channels and double-sized per-core caches speed memory access by up to 5x."
AWS conducted its own benchmark testing and compared to its 5th generation EC2 instances (M5, C5, R5), its Graviton2 virtual CPUs showed meaningful improvements:
SPECjvm 2008: +43 per cent (estimated)
SPEC CPU 2017 integer: +44 per cent (estimated)
SPEC CPU 2017 floating point: +24 per cent (estimated)
HTTPS load balancing with Nginx: +24 per cent
Memcached: +43 per cent performance, at lower latency
X.264 video encoding: +26 per cent
EDA simulation with Cadence Xcellium: +54 per cent
According to Barr, these results have convinced AWS to use Graviton2 instances for its EMR, Elastic Load Balancing, and ElastiCache services, among others.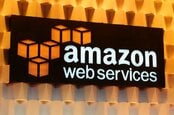 AWS re:Invent re:turns with re:vised robo-car and Windows Server 2008 re:vitalization plan
READ MORE
Chris Bergey, SVP and GM of infrastructure at Arm, chimed in with: "The new M6g Graviton2-based instances deliver up to 40 per cent better price performance over the Intel Xeon-based 5th generation instances, meaning these instances provide the high-performance required for demanding, compute-heavy and memory-intensive workloads."
AWS plans to offer three Graviton2-based EC2 instance lines, dubbed M6, C6, and R6. The general purpose M6g and M6gd will be available with 1-64 vCPUs and up to 256 GiB of memory. The compute-optimized C6g and C6gd comes with 1-64 vCPUs and up to 128 GiB of memory. And the memory-optimized R6g and R6gd can be had with 1-64 vCPUs and up to 512 GiB of memory.
The "d" designation means NVMe local storage; these instances feature up to 25 Gbps in network bandwidth and 18 Gbps of EBS-optimized bandwidth (Elastic Block Store).
AWS is now testing M6g for non-production workloads; Barr says AWS will have more to say about Graviton2 instance availability in 2020. ®
Speaking of server processors... A startup called Nuvia came out of stealth in November with $53m in funding and a bunch of people with experience designing chips for Apple, Arm, Google, AMD, and others. Their plan is to "deliver industry-leading performance and energy efficiency for the data center" with, presumably, Arm-compatible, server CPUs.